Access this episode on demand, as we delve into transforming third party risk into business advantage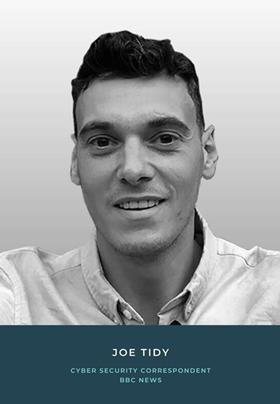 The latest news and updates from around the globe
Join Joe Tidy, our GRCTV host and Cyber Security Correspondent for BBC News, as he delivers your weekly news on all things governance, risk and compliance. Joe will (virtually) travel around the world, providing commentary on the weeks biggest stories. Expect to hear the latest news on data protection, privacy, cybersecurity, financial crime, regulations, governance, compliance, risk and much more.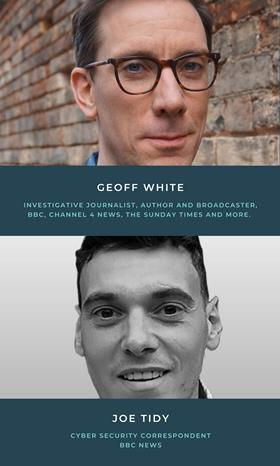 Meet the Author: Geoff White, Crime Dot Com
New to GRCTV, Meet the Author. Each month we are inviting authors onto GRCTV to discuss with Joe Tidy, BBC News, their latest publications, their careers and why what they've wrote is important in today's climate.
Our first meet the author guest is Geoff White. Geoff is an investigative journalist, author and broadcaster working with the BBC, Channel 4 News, The Sunday Times and many more.
Geoff joins his fellow BBC colleague to discuss his latest book, Crime Dot Com which charts the astonishing development of hacking, from its conception in the United States' hippy tech community in the 1970s, through its childhood among the ruins of the Eastern Bloc, to its coming of age as one of the most dangerous and pervasive threats to our connected world.
Geoff and Joe will also touch on his next book, the Lazarus Heist, which will be published by Penguin Business in mid-2022.
Jon Snow, Channel 4 News:
"Brilliantly written and researched, Crime Dot Com is a vivid insight into the scale of the threat to us all from crime born of and facilitated by the digital age."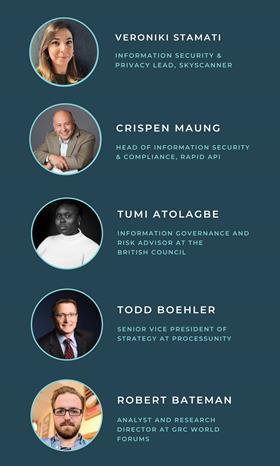 Panel Discussion: How Can Enterprises Transform the Risk Linked with Third-Party Risk Management into an Important Advantage in your Business Strategies.
Join GRCTV as we dive into third-party risk management and how it can be an advantage for your business, hear from our panel of experts as they cover:
The importance of third-party risk management
The benefits of managed risk taking
Delegating ownership and accountability
Clarifying roles and responsibilities across lines of defence
Self-auditing
Third-party management policies
Ensuring appropriate infrastructure
Plus much more.
Our panel of experts include;
Veroniki Stamati, Information Security & Privacy Lead, Skyscanner
Crispen Maung, Head of Information Security & Compliance at RAPID API (former PayPal, Apple and Salesforce leader)
Tumi Atolagbe, Information Governance and Risk Advisor at The British Council
Todd Boehler, Senior Vice President of Strategy at ProcessUnity
Host: Robert Bateman, Analyst and Research Director at GRC World Forums