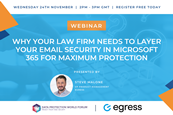 Webinar
Risks to your law firms' email security have never been greater. With remote work still as popular as ever and an explosion in digital transformation projects, there is an increase in the risks of outbound data loss. In fact, we know that 85% of law firms using Microsoft 365 had an email data breach in the last 12 months.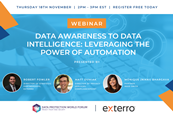 Webinar
The increasing number and complexity of privacy laws, like the upcoming California Privacy Rights Act, as well as the continued emergence of good privacy practices and compliant data use as a competitive differentiator have been the driving force for organizations to shift focus from tick-the-box compliance exercises to automated privacy solutions.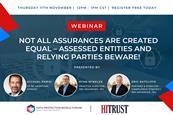 Webinar
With the cyber threat landscape constantly evolving, and the number and complexity of business-vendor relationships continuously growing, there is an increasing market need for reliable assurances.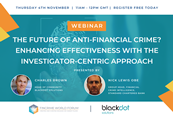 Webinar
In this webinar we will discuss how FIs can apply innovative approaches developed for national security and law enforcement agencies to enhance the efficiency and effectiveness of their anti-financial crime controls.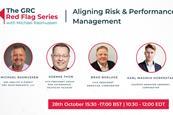 Video
Access the on-demand video for The GRC Red Flag Series with Michael Rasmussen: Aligning Risk & Performance Management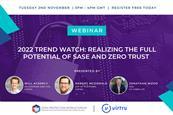 Webinar
The events of 2021 have created a paradigm shift in cybersecurity. The steady cadence of large-scale cyber attacks have accelerated a move away from perimeter-focused security to Zero Trust. While core foundations of Zero Trust have been implemented, many tech leaders are still missing a critical piece of the puzzle for safeguarding their data.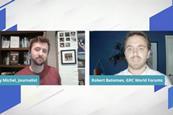 Video
Robert Bateman, Analyst and Research Director at GRC World Forums speaks with Casey Michel on investigating the kleptocrats.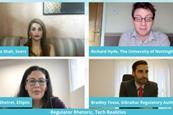 Video
A discussion of how well regulators are actually doing - beyond the rhethoric - in terms of supporting and promoting regtech solutions, and how the private sector would engage with regulators on the topic.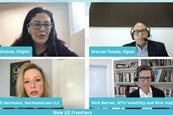 Video
A discussion of current developments in the US AML/CTF regime, especially investments in FinCEN and the progress of the beneficial ownership registry, as well as what these mean for US businesses.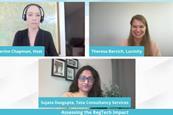 Video
Discussion of how regtech has so far impacted on the development of anti-financial crime, and whether it has improved efficiency or effectiveness more.