Access this episode on demand, as we delve into UK Surveillance Laws, Whistleblowers and Data Protection.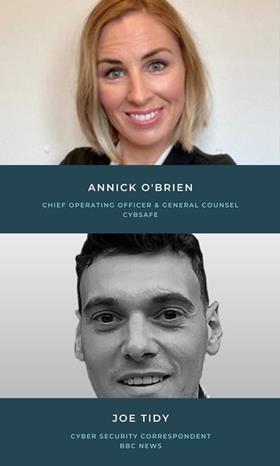 The latest news and updates from around the globe
Join Joe Tidy, our GRCTV host and Cyber Security Correspondent for BBC News, and Annick O'Brien, Privacy and Compliance Counsel at Data Privacy Analytics, as they deliver your weekly news on all things governance, risk and compliance. Joe and Annick will (virtually) travel around the world, providing commentary on the weeks biggest stories. Expect to hear the latest news on data protection, privacy, cybersecurity, financial crime, regulations, governance, compliance, risk and much more.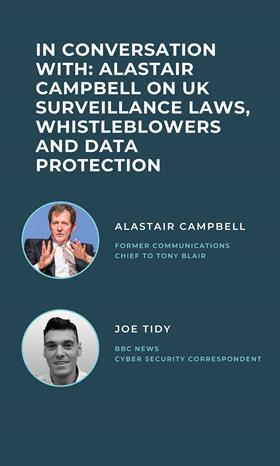 In Conversation With Alastair Campbell on UK Surveillance Laws, Whistleblowers and Data Protection
Alastair Campbell is a writer, communicator and strategist best known for his role as former British Prime Minister Tony Blair's spokesman, press secretary and director of communications and strategy. Mr Blair, in his own autobiography, credited Mr Campbell with coining the phrase 'New Labour' as the label for the party's strategy, and described him as a 'genius' for the role he played in helping to create New Labour, return the Party to power, and win three general elections.
In this exclusive interview on GRC TV 7th September, Joe Tidy of BBC News will speak to Alastair about a range of hot-button topics such as UK Surveillance Laws introduced by the Blair government, whistleblowers in light of the ICO's Matt Hancock investigation, Covid passes and the UK government's post-Brexit data protection strategy.