Access this episode on demand, as we delve into safeguarding against information warfare & state surveillance and the limits on government power.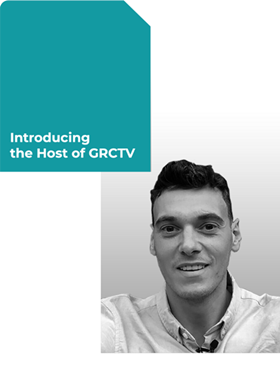 The latest news from around the globe
Join Joe Tidy, our GRCTV host, and Cybersecurity Correspondent for BBC News, as he delivers your weekly news on all things governance, risk and compliance. Joe will (virtually) travel around the world, providing commentary on the weeks biggest stories. Expect to hear the latest news on data protection, privacy, cybersecurity, financial crime, regulations, governance, compliance, risk and much more.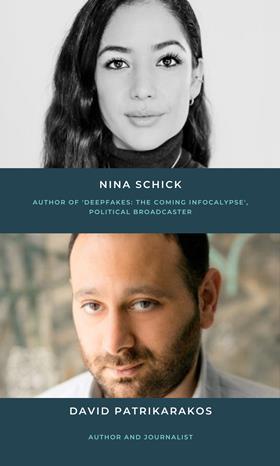 Nina Schick's In Conversation With David Patrikarakos on Safeguarding against Information Warfare
David is a writer and a journalist, expert on the use of Social Media in Conflict, Disinformation and Middle East Geopolitics.
He is the author of War in 140 Characters - how social media is reshaping conflict in the twenty-first century and Nuclear Iran - the birth of an atomic state.
Patrikarakos is a non-resident fellow at the University of St. Andrews. During this conversation Nina and David will discuss:
| Key Topics | |
| --- | --- |
| Homo Digitalis | Other forms of information warfare |
| The role of "narrative" | Culture |
| Recent conflicts | Platform liability |
| Algorithms | Alternative models of social media |
| Adversaries | Data protection |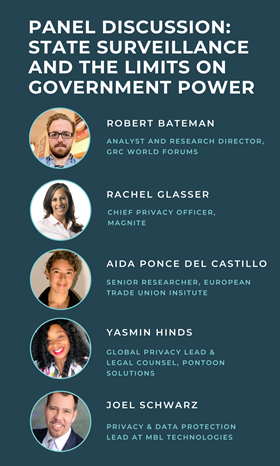 Panel Discussion: State Surveillance and the Limits on Government Power
Protection from state surveillance is a fundamental right. But this right is not absolute—and governments, academics, and civil society groups continue to debate its limits.
Advancements in tech provide new ways for states to monitor their citizens, and new questions about how much monitoring should be permitted.
How much state surveillance is acceptable under the law - and do recent events involving spyware, phone hacking and facial recognition suggest that resistance against government snooping is becoming impossible?
Our panel will explore the legal and technical implications of state surveillance in light of recent events.
Host: Robert Bateman, Analyst and Research Director, GRC World Forums
Rachel Glasser, Chief Privacy Officer, Magnite
Aida Ponce Del Castillo, Senior Researcher, European Trade Union Insitute
Yasmin Hinds, Global Privacy Lead & Legal Counsel, Pontoon Solutions
Joel Schwarz, Privacy and Data Protection Lead, MBL Technologies and Adjunct Professor, Albany Law School