Access this episode on demand, as we delve into Emerging Financial Crime Threats and How to Combat Them.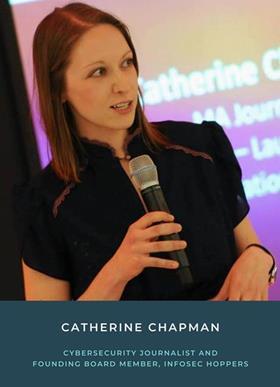 The latest news and updates from around the globe
Join Catherine Chapman, our GRCTV host, Cyber Security Journalist and Founding Board Member of InfoSec Hoppers, as she delivers your weekly news on all things governance, risk and compliance. Catherine will (virtually) travel around the world, providing commentary on the weeks biggest stories. Expect to hear the latest news on data protection, privacy, cybersecurity, financial crime, regulations, governance, compliance, risk and much more.
Panel Discussion: Emerging Financial Crime Threats and How to Combat Them

As we enter the latter stages of 2021, GRC TV welcomes a panel of experts to discuss emerging financial crime threats and what organisations should be doing to combat said threats.
During the pandemic there was an explosion of cyber fraud, with criminals taking advantage of the vast changes the world was experiencing, but this isn't the only emerging financial crime threat that organisations need to actively prepare for and combat against.
Banks are currently being attacked on all fronts, and they aren't the only type of organisation to be experiencing an increasingly complex and intensive fight against financial crime.
During this panel discussion our panel of experts will deliver insights to the audience on:
Emerging financial crime threats organisations need to prepare for today
Effective strategies for combatting emerging financial crime threats
Combatting the increase in volume and variety of established financial crimes
External versus Internal financial crime threats
Our expert panel includes:
Che Sidanius, Global Head of Financial Crime & Industry Affairs, Refinitiv
Aamir Hanif, UK Money Laundering Reporting Officer and EMEA Financial Crimes, Stripe
Chris Felton, Director of Economic Crime Academy, City of London
Nicholas Ryder, Professor in Financial Crime, University of the West of England