Access this episode on demand, as we delve into fantastic shell companies and where to find them, along with adapting to ESG and what metrics matter most.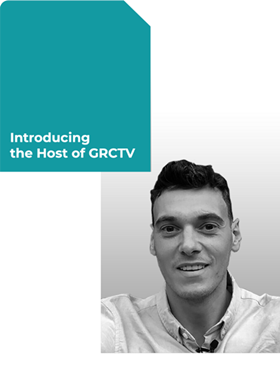 The latest news and updates from around the globe
Join Joe Tidy, our GRCTV host, and Cybersecurity Correspondent for BBC News, as he delivers your weekly news on all things governance, risk and compliance. Joe will (virtually) travel around the world, providing commentary on the weeks biggest stories. Expect to hear the latest news on data protection, privacy, cybersecurity, financial crime, regulations, governance, compliance, risk and much more.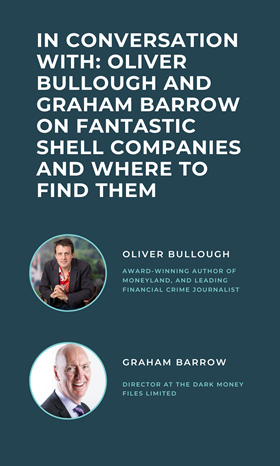 Oliver Bullough in conversation with Graham Barrow on Fantastic shell companies and where to find them
Graham barrow is Britain's foremost expert on the misuse of shell companies by financial criminals. During his career, Barrow has worked for a number of both global and local banks, including both HSBC and Deutsche Bank as part of a team brought in to address the significant failings discovered there.
Furthermore, he works with a variety of NGOs (Transparency International, Global Witness, Tax Justice Network) and Open Data initiatives (OpenCorporates, OpenOwnership, OpenDemocracy) to advocate for, amongst other things, improvement to Financial Crime legislation and transparent corporate registers.
He talks to Oliver Bullough about his career, about how he works, and about his most dramatic discoveries – including the story of the mysterious Belgian dentist whose name featured on thousands of company documents.
This conversation will provide unique insights into the world of shell companies, and the criminals who are using them to hide money and more from the law.
Panel Discussion: Adapting to ESG: What Metrics Matter Most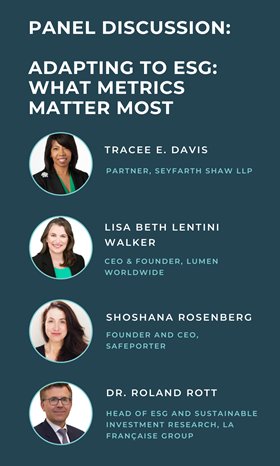 ESG is one of the hottest and most important areas to implement in companies today - this panel will explore which metrics matter most to the business, to the stakeholders, and what processes and strategies need to be discussed and put in place to ensure success.
This panel will explore how senior leaders across several industries are approaching ESG, as they share their challenges, experiences and advice on what metrics matter most.
Our expert panel includes:
Tracee E. Davis, Partner, Seyfarth Shaw LLP
Lisa Beth Lentini Walker, CEO & Founder, Lumen Worldwide
Shoshana Rosenberg, Founder and CEO, Safeporter
Dr. Roland Rott, Head of ESG and Sustainable Investment Research, La Française Group