Access this episode on demand, as we delve into how the pandemic created a cyber fraud epidemic and we chat with the man poking holes in Apple's app store and the multi-million dollar scams operating on within the app store.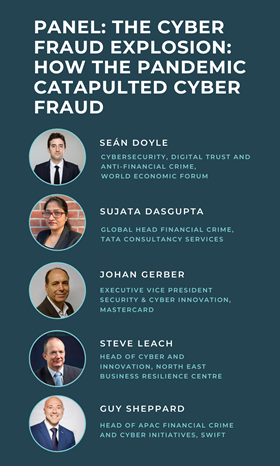 Panel Discussion: The cyber fraud explosion: how the pandemic catapulted cyber fraud
Since early last year, when the global pandemic began its worldwide spread, there has been a growing volume of losses caused by increasingly sophisticated scams and cyber fraud.
Between February and March 2020 spam messages multiplied 220 times - while malicious URLS increased 260 percent.
In response there has been a growth in banks fraud departments and teams. We're joined by a panel of experts as they discuss how the pandemic created an epidemic of cyber fraud, and what organisations and individuals can be doing to combat it.
Our expert panel includes:
Joe Tidy, BBC News
Sean Doyle, Cybersecurity, Digital Trust and anti-Financial Crime at World Economic Forum
Sujata Dasgupta, Global Head Financial Crime, Tata Consultancy & winner 'Fraud Prevention 2021' by Themis
Johan Gerber, Executive Vice President Security & Cyber Innovation at MasterCard
Steve Leach, Head of Cyber and Innovation at North East Business Resilience Centre
Guy Sheppard, Head of APAC Financial Crime and Cyber Initiatives, SWIFT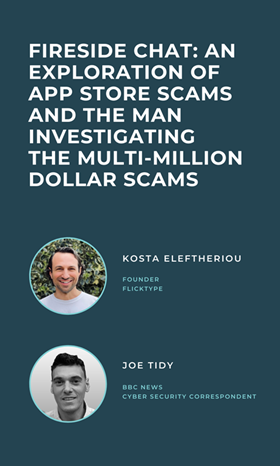 Fireside chat: An exploration of app store scams and the man investigating the multi-million dollar scams Kosta Eleftheriou
Kosta Elfetheriou is investigating how a $64-billion-a-year app store isn't catching blatant scams. Join our host Joe Tidy, BBC News as he delves into the world of a scam app hunter:
How Kosta became a 'scam app hunter'
What some of the biggest fraudulent and scammy apps he's found
How the ecosystem of scams works - fake reviews etc
What he's building to help customers navigate this murky world.