Google has been hit with a 15 million rouble (£134,279) fine after consistently failing to hold data of Russian users on servers located in Russia.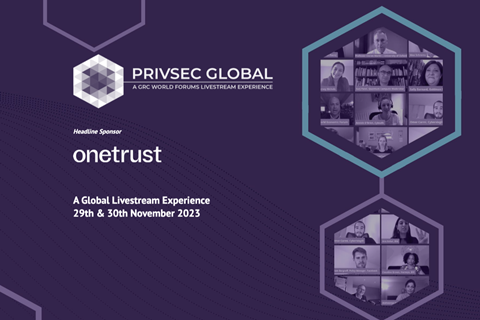 Handed out in a Moscow courtroom, the fine represents one more instance of Russia locking horns with foreign tech entities regarding content, censorship, data storage, local representation, and other issues. The friction has seen a marked escalation since the start of Putin's war on Ukraine.
Google's Russian branch is already in hot water for neglecting to remove content deemed illegal by Moscow and for limiting access to certain Russian media on their YouTube platform. But the subsidiary now finds itself plunged further into trouble after it filed for bankruptcy in the summer of 2022 following the seizure of its bank account by authorities. It has been left unable to meet financial obligations to employees and suppliers.
Despite the Kremlin's ban on platforms like Twitter and Facebook, Google's services, including its search engine and the free-to-use YouTube platform, continue to operate unimpeded.
Know the risks
In recent years, major global events have served to disrupt digital ecosystems. For public and private sector entities, pressure has never been greater to prioritise cybersecurity and uphold compliance across world geographies.
The themes fall into focus at PrivSec Global this November, where experts discuss the rise in hacking and other cybersecurity events, and what organisations can do to optimise defences.
Don't miss the following exclusive sessions at PrivSec Global:
→ Ransomware as a Service (RaaS)
Day 1: Wednesday 29th November 2023
11:30am - 12:15pm GMT
With the rise of remote and hybrid work, organisations have grappled to secure their digital ecosystems, providing cybercriminals with fresh grounds in unsecured home networks, personal devices, and weak authentication practices.
To navigate the hybrid world securely, traditional cybersecurity approaches may no longer suffice in protecting organisations from the increasing sophistication of cyber threats. As cyber threats continue to evolve, Zero Trust is set to play a critical role in safeguarding organisations and ensuring a resilient cybersecurity strategy for the modern era.
→ Cyber risks to critical infrastructure are on the rise
Day 2: Thursday 30th November2023
17:30pm - 18:15pm GMT
Critical infrastructure has always been a major target for cybercriminals and State-Sponsored hackers.
Given the Russia-Ukraine war, cyber-attacks and threats have grown exponentially, and the level of sophistication of these attacks is permanently evolving.
Companies now need to be extra prepared, with devices such as cameras, smart speakers, or locks and commercial appliances being potential entry points for attackers. Join us to find out how to survive this chronic state of cyber fear.
Discover more at PrivSec Global
As regulation gets stricter – and data and tech become more crucial – it's increasingly clear that the skills required in each of these areas are not only connected, but inseparable.
Exclusively at PrivSec Global on 29 & 30 November 2023, industry leaders, academics and subject-matter experts unite to explore these skills and the central role they play in privacy, security and GRC.