Access this episode on demand, as we delve into addressing the imbalance - women in GRC.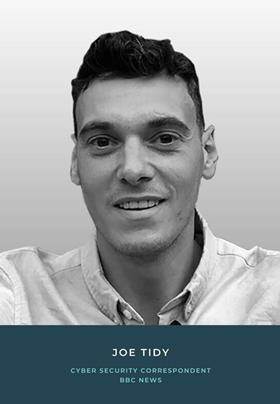 The latest news and updates from around the globe
Join Joe Tidy, our GRCTV host, and Cybersecurity Correspondent for BBC News, as he delivers your weekly news on all things governance, risk and compliance. Joe will (virtually) travel around the world, providing commentary on the weeks biggest stories. Expect to hear the latest news on data protection, privacy, cybersecurity, financial crime, regulations, governance, compliance, risk and much more.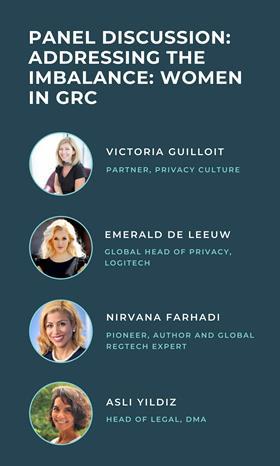 Panel Discussion: Addressing the imbalance: Women in GRC
According to Adeva IT, as of 2018, women held only 25% of all the jobs in the tech industry, despite women making up almost half of the total workforce. What's worse, this number is lower than the percentage of tech jobs held by women back in the 1980s.
Research from Entelo also shows there are around 19% of women in entry level and mid-level roles in the tech industry. At the senior level, however, women hold only 16% of positions. As you go even higher, this number drops even lower, with women holding just 10% of executive level positions.
On 28th September, GRC TV will be joined by leading women from the world of GRC to discuss prominent issues facing women in the industry.
Join our expert panellists, as they discuss;
Leadership
Joining the board
Workplace challenges
Support networks
Policy
The future of women in GRC
And much more.
Each of our panellists are part of the Women in GRC series, they include;
HOST: Victoria Guilloit, Partner, Privacy Culture
Emerald de Leeuw, Global Head of Privacy, Logitech
Nirvana Farhadi, Pioneer, author and Global RegTech Expert
Asli Yildiz | Head of Legal, DMA