We are delighted to announce that learning strategist, Andrew Jacobs will speak at Women in Governance, Risk and Compliance (GRC) Forum, this week.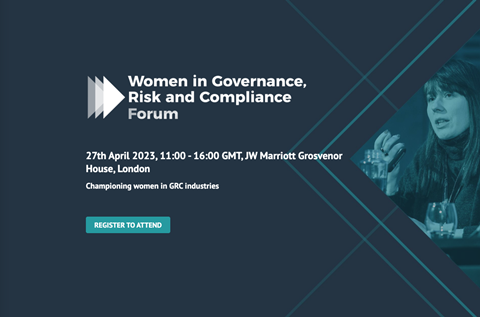 Taking place live at JW Marriott Grosvenor House, London on Thursday April 27, Women in GRC Forum shines a light on women leading the way in Governance, Risk and Compliance.
The Forum is free to attend, and comprises exclusive panel talks and interviews, with amazing female role models in the GRC space discussing issues such as gender diversity, women in leadership, cultures of equality, men as advocates, and much more.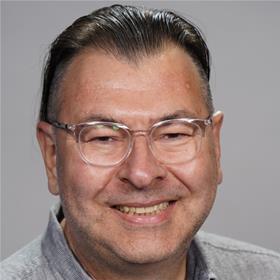 Andrew Jacobs is a Learning Strategist and Designer operating across the public, private and third sectors, and a Board Director at The Learning Network. An L&D professional with many years' industry experience, Andrew is an assured presenter at all levels with knowledge stemming from a range of talent activities.
We spoke with Andrew for more on his career so far, and for an introduction into the themes on the table at his Women in GRC Forum session.
Could you outline your career pathway so far?
I've worked in learning and development for 30 years in a range of industries from both the public and private sector. These have included retail, retail banking, the fire service and local and national government. For the last three years I have been an independent learning consultant, working with both organisations and suppliers.
I've operated at all levels throughout organisations as a transactional facilitator, operational designer, tactical implementer, and strategic voice. As well as learning and development, I have also worked in the Organisational Design space, as well as leading teams for recruitment, contingent workers, reward, recognition, and HR and operational data.
My work tends to be quite strategic, helping organisations in their learning strategy, design, channels, and platforms. I work with suppliers in designing products, and support marketing and commercial activities.
This range of experiences, roles, and activities means I've worked with a lot of people with a range of skills and abilities. This has been enormously helpful, especially in organisations and sectors which may be deemed as more male or female dominated.
In what ways and in what areas should men engage more in order to champion the cause for women in leadership roles?
Culturally, we're in a very different place now to where we were 20, 10, or even 5 years ago. The pandemic and lockdown has moved the needle even further and the work we do, its location, and the time we do it in is up for grabs.
I'd suggest men in power take pause and start to think critically and creatively about what they do to champion women employees. That doesn't mean being visible on specific days, e.g. International Women's Day, but being able to state clearly how women are supported.
It's not about appearing to do things differently but actually doing things differently.
For example, I am often asked to speak at events and conferences and I will not agree to be included unless the speakers are balanced by gender. The same goes for written articles, podcasts, etc.
A simple step for men in power is to do the same. Refuse to speak at events unless they are balanced by gender. If they're not, ask the organisers to make sure they are and things will change.
More importantly is to ask yourself, at your last corporate events, did you have at least an equal split of male and female speakers. If you didn't, why not? Men have the power to create the conditions where things can change. There is no sense in developing people's ability to perform if you don't create capacity, i.e. the space to perform.
Why is it so crucial that more men get on board in driving organisational cultures that support women in the corporate world?
Simply, it's not just a women's issue; it is a business issue. The evidence is clear - companies with more diverse leadership teams perform better and are more innovative; it will create more participative leadership which creates the capacity (as mentioned above) where women can shine.
It can become a strategic priority. Use the Gender Pay Gap recording to start acting, and look beyond the mean and median data to see what happens when recruiting senior talent. Monitor the split of men and women being recommended by recruiters, the split of men and expressing interest, applying, being shortlisted, being interviewed, and being appointed.
By creating more diverse cultures organisations will open communication within, across and between teams. In the hybrid workplace that we are now operating in, being able to have clear discourse across the working population is essential. This openness will also create space for new ideas to be developed. We are, as mentioned above, at a point where we are able to make some substantial change in the way we work and it is essential we understand the opportunity shouldn't be missed.
Don't miss Andrew Jacobs exploring these issues in depth at Women in GRC Forum in his session, "Gender Parity: The Role of Male Advocates".
Gender Parity: The Role of Male Advocates is hosted by Sylvia Bruce, Mental Health Consultant and Former HSBC Director.
Also on the panel:
The session sits within a content-rich agenda of insight, ideas and guidance at Women in GRC Forum, taking place at JW Marriott Grosvenor House, London on Thursday April 27th.
Click here to see the full Women in GRC Forum agenda
The Forum is part of the Women in Governance, Risk and Compliance Series, a community for women of all backgrounds and their peers to support, collaborate and encourage via a number of content initiatives that will take place throughout the year.
Details
Session: Gender Parity: The Role of Male Advocates
Time: 12:40 – 13:24
Date: Thursday April 27
Women in GRC is also available on-demand for global viewing.
Women in GRC Awards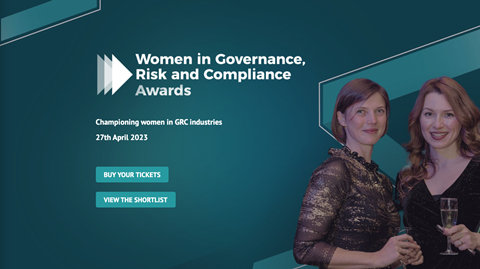 Following on from the daytime Women in GRC Forum, don't miss the Women in GRC Awards, taking place at 7:00pm at JW Marriott Grosvenor House.
The Women in GRC Awards is a ticket-only event, and brings together the 2022 finalists, judges, partners and special guests to celebrate and support women across GRC sectors.
Individual tickets include a drinks reception, three course meal with wine, entertainment and esteemed speakers, networking opportunities, an after-party invite, and more.