Learning Principal & Producer of the Women Talking About Learning podcast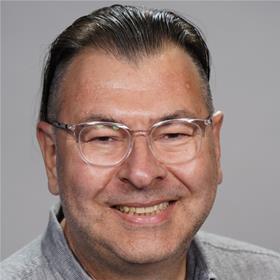 Andrew Jacobs is Founder and Learning Principal for Llarn Learning. Known for innovative thinking about learning, training and technology, Andrew has significant experience in a range of roles across learning, training, talent and people development. This experience has been learnt in a range of industries in both the public and private sector, most recently in central government with HMRC and DHSC.
He has a specific understanding of developing online and digital solutions for learning, social profile and engagement. He is a CIPD Leader in Learning.
He received the Internet Time Alliance award for his work on informal learning in July 2020 and was highly commended as part of the DHSC team at the CIPD People Management Awards in 2021. He was part of the team that won the Gold award at the 2022 Learning Awards for the work with Capita and the DHSC, and individually won the Bronze award for Learning Professional of the year at the same event.
He blogs daily at www.lostanddesperate.com and produces the podcast Women Talking About Learning.
Andrew will be speaking at the Women in GRC Awards Forum on 27th April in the session "Gender Parity: The Role of Male Advocates" taking place at 12:40 - 13:25 BST.