Global Director of Diversity and Inclusion, White & Case LLP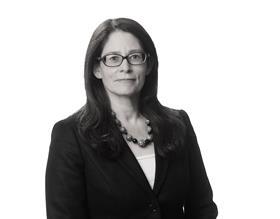 Jane Ayaduray joined White and Case as the Global Director of Diversity and Inclusion (D&I) in May 2020. She is responsible for the continued development and implementation of the Firm's global D&I strategy and initiatives in line with the business agenda.
Prior to joining White and Case Jane spent over 10 years in Financial Services in a variety of D&I and HR roles in the UK, Asia and the Middle East. She has twice been named one of the Top 50 Diversity Professionals in Industry, and has spoken internationally on a number of diversity related topics.
Jane has an MBA (Hons) from the Thunderbird School of Global Management, and is a passionate mentor of emerging talent.
Jane will be speaking in the session "Building a Culture of Equality ; It's Everyone's Responsibility", taking place 27th April 2023, 14:35 - 15:20 BST.