Executive Director, Wisdom8, CEO Association for Coaching and C-Suite Coach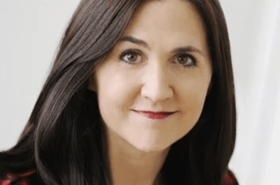 Katherine is pioneering Executive Coach, Board Facilitator, andLeadership Advisor who works with CEOs, C-Suite Executives, and TopTeams to accelerate their performance. Her purpose is to 'inspire andstretch global leaders, and coaches, to make a positive impact in theworld.' As the founder of Wisdom8, and Chair & CEO of the Associationfor Coaching, she is a leading authority within her field, as well as aspeaker, author and coach mentor. With over 20 years of coachingexperience, Katherine has developed CEOs, senior leaders and teamsfrom over 35 different countries and cultures.
As a global leader in her own right, Katherine has over 10,000 coaching hours. Her previous commercial background working internationally at executive levels within professional services, technology, and start-ups within Strategy, Brand, and running P&L's, equip her to understand her client's worlds. She is known for her dynamic, positive and stretching style, specialising in 'CEO & Board Development', 'Influence and Impact', 'First 100 Days', Personal Branding, 'Building High-performing Teams', 'Leading through Change' and 'Executive Resilience'.
Katherine received the accolade of Coach/Mentor of the Year by Coaching at Work; the Global Coaching Leadership award at the World HRD Congress, and two AC Honorary Awards for Impacting & Influencing the Coaching Profession, amongst others. She is also a co-author in Leadership Coaching; 'Coaching Global Top Teams, Excellence in Coaching; 'Coaching within Organisations'; and Diversity in Coaching, 'Coaching within Europe' (Kogan Page).
Katherine will be speaking at the Women in GRC Awards Forum on 16th March in the session "Gender Parity: The Role of Male Advocates" taking place at 12:40 - 13:25 GMT.