Elaph Media plc, a prominent media company, has taken a significant step towards diversifying its business by appointing a dedicated Investor Relations team. This strategic move aims to capitalize on their core offerings and expand revenue streams. Notably, Elaph Media is also making waves as the first Arabic-language platform to invest in Artificial Intelligence (AI).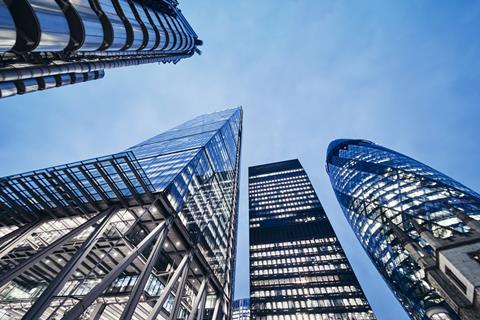 Leading the Investor Relations team are Deon Gerber and Selvan Saha, both renowned former stockbrokers and management consultants. Their appointment aligns with Elaph Media's vision to monetise their services while further enhancing their presence in the media and creative industries, particularly in the MENA region.
Deon and Selvan bring valuable expertise and strategic consultancy to the table. They possess a strong network of institutional investors and clients on a global scale, cementing their credibility within the financial landscape.
'We were impressed with Selvan and Deon's track record as well as their global network of institutional investors and clients. It's important that our partners and ultimately our investors reflect Elaph's culture of transparency and doing good. Selvan and Deon have really jumped on that message and have shown as much passion for our offerings as we do.'
With this move, Elaph Media aims to leverage the expertise of Deon Gerber and Selvan Saha to enhance their business diversification strategy while integrating AI advancements into their operations. By embracing cutting-edge technologies, Elaph Media is paving the way for innovation within the Arabic-language media industry, setting an example for others to follow.
The growing role of AI in the media industry
One prevailing misconception within the media industry revolves around the belief that AI is replacing human jobs. However, the truth is that artificial intelligence has the potential to revolutionise traditional workflows and augment human performance. In the media landscape, AI empowers organisations by automating mundane and repetitive tasks, freeing up valuable time for sales teams to concentrate on more crucial aspects such as driving sales.
By leveraging AI technologies, media companies can streamline processes, optimise resource allocation, and improve overall operational efficiency. Automated systems can handle routine tasks like data analysis, content generation, or ad targeting, enabling employees to shift their focus towards strategic decision-making, building relationships with clients, and identifying new business opportunities. This synergy between AI and human capabilities enhances performance, creativity, and productivity within the media industry.
It's important to recognise that AI is a tool that complements human expertise rather than a replacement for human workers. Embracing AI technology empowers media professionals to leverage their skills, knowledge, and insights effectively, resulting in a more dynamic and successful industry. The future of AI in media lies in its ability to augment human capabilities and drive innovation, ultimately transforming the industry for the better.
Caledonia Edmond, the head of partnerships at London-based Elaph, told Arab News that AI and journalism will go "hand in hand" in the future.
In May, Elaph announced a major investment into AI, making it the first Arabic publication to do so, according to the company.
"Twenty-two years ago, Elaph foresaw the possibility of handling news in a virtual way, launching the first Arab online daily. Today, it is anticipating the future development of accurate news and finds that there is a major role to be played using AI."

Othman Al-Omeir, founder and editor-in-chief of Elaph
Just as Elaph took the lead a quarter of a century ago, today it is taking the lead towards a different media adventure, with its different opportunities and challenges, inventing its own ways so that its real and objective news receives the greatest interaction, leaving the greatest impact on users.
"We have a clear vision of what we are facing, and we have very sophisticated plans to create ways to combine artificial intelligence and contemporary media in one promising news crucible. Our journey into tomorrow has begun."

Othman Al-Omeir, founder and editor-in-chief of Elaph
More About Emile Isacc, CEO, Elaph Media Plc
Emile Issacs has 40 years experience in the media industry over multiple functions and executive roles from newspaper production, to commercial management through to managing director, during which he has demonstrated exceptional leadership skills, branding expertise, product knowledge and commercial acumen.
Mr Isaac joined Mr Al Omeir in 1985 as a reporter and later managed Al-Majali magazine, then Asharq Al-Awsat daily newspaper. In 1995 he set up OR Media and became its Deputy Managing Director. In 1997 he took the role of Managing Director of Majestic Hotels that re-development L'Amphitrite Palace and Mohammed VI International Congress Centre near Rabat – the capitol of Morocco. In 1999 he headed the team to plan the launch of Elaph as the first online daily newspaper.
He became Managing Director in 2000 of all of Mr Omeir's group of companies spanning real estate, media, telecoms and transport.
As CEO Mr Isaac is responsible for the day to day running of the business with particular emphasis on sales and new business development as well as business planning and oversight. He has a clear focus on ensuring the business continues to grow in line with the key objectives, growth plan and delivery of the shareholders' expectations.
About Elaph Media
International media company Elaph Media plc is one of the leading global producers of news, entertainment and lifestyle content for Arabic and English audiences.
Elaph's core services include independent Arabic online news channel Elaph.com, which was founded in 2001, and howtospenditarabic.com, an Arabic version of the Financial Times luxury magazine HTSI which was launched in October 2021. Recently Elaph has diversified, including events, digital channels and a Venture Capital Fund that supports the creative industry amongst its portfolio.
Websites
We are not responsible for the content of external sites