The UK government has revealed a new 20-year plan to secure the UK's semiconductor industry.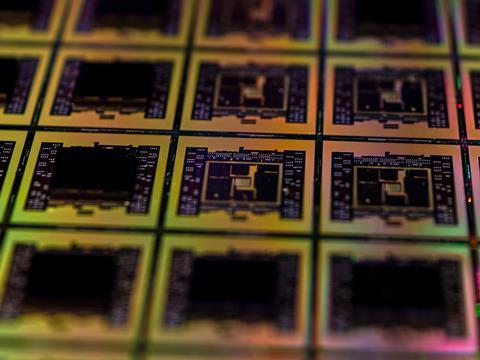 The plan follows up commitments made by Britain and Japan to establish ambitious collaboration in the semiconductor sector, covering R&D cooperation, skills exchanges, and improving the resilience of the semiconductor supply chain.
The government's National Semiconductor Strategy, which includes a substantial investment of up to £1 billion, will focus on enhancing the country's capabilities in design, research and development (R&D), and compound semiconductors while promoting the growth of domestic chip firms nationwide.
Working in collaboration with industry partners, it is hoped the government's investment will drive research, innovation, and commercialisation within the sector, facilitating the transition of cutting-edge technologies from the laboratory to the market.
The scheme coincides with the UK Prime Minister Rishi Sunak's presence at the G7 leaders'; Summit in Japan, where discussions are underway to strengthen technological collaboration with like-minded economies and fortify supply chains for critical technologies, including semiconductors.
Semiconductors play a pivotal role in the functioning of various electronic devices that are indispensable in our modern world. From smartphones and computers to ventilators and power stations, nearly every technological gadget relies on semiconductors. With over a trillion semiconductors manufactured annually, the global semiconductor market is projected to reach a staggering value of $1 trillion by 2030. Furthermore, semiconductors serve as the foundation for future technologies such as AI, quantum computing, and 6G.
The National Semiconductor Strategy zeroes in on the UK' s strategic advantages within the semiconductor sector, with particular emphasis on semiconductor design, state-of-the-art compound semiconductors, and the country's world-leading R&D ecosystem. This ecosystem is supported by renowned UK universities, including Cambridge, Cardiff, Manchester, and Edinburgh.
Compound semiconductors offer capabilities that silicon chips cannot match, and they find applications in emerging technologies such as autonomous driving and future telecommunications. Their development requires expertise in advanced materials, an area in which the UK excels.
To foster the growth of the semiconductor sector within the UK, the government plans to invest up to £200 million between 2023 and 2025. This funding will enhance industry access to infrastructure, accelerate research and development efforts, and facilitate international cooperation. Taking a strategic long-term approach, the government aims to invest up to £1 billion over the next decade to solidify the UK's advantage in this globally significant sector while achieving three key objectives: expanding the domestic semiconductor industry, mitigating supply chain risk, and safeguarding national security.
Prime Minister Rishi Sunak said:
"Our new strategy focuses our efforts on where our strengths lie, in areas like research and design, so we can build our competitive edge on the global stage.

"By increasing the capabilities and resilience of our world-leading semiconductor industry, we will grow our economy, create new jobs and stay at the forefront of new technological breakthroughs."
Science, Innovation and Technology Secretary Chloe Smith said:
"Britain is already a world leader when it comes to researching and designing semiconductor technology – our new strategy will double down on these core strengths to create more skilled jobs, grow our economy, boost our national security and cement the UK's status as a global science and technology superpower."
Secure the supply chain
World events are multiplying to create a constant climate of disruption for supply chains. By staying in touch with industry stakeholders, businesses can remain alert to all eventualities and build resilience, flexibility and ingenuity into their supply networks.
The issues central to this debate fall under the microscope in the #RISK Supply Chain zone supported by the largest international Trade Group on LinkedIn, part of the Security Theatre at #RISK London.
Across two days at #RISK London, #RISK Supply Chain zone attendees can follow curated content on the key topics impacting supply chains, and what measures businesses are taking to adapt in these challenging times.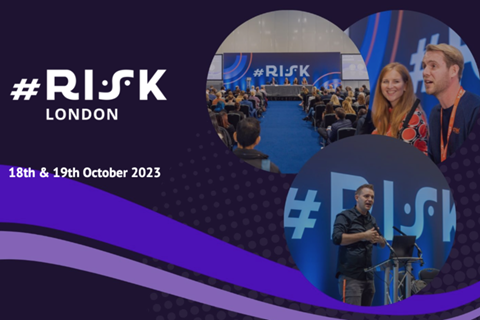 Taking place October 18 and 19, #RISK London brings high-profile subject-matter experts together for a series of keynotes, engaging panel debates and presentations dedicated to breaking down the challenges and opportunities businesses face in times of unprecedented change.
"#RISK is such an important event as it looks at the broad perspective or risk. Risks are now more interconnected and the risk environment is bigger than ever before."

Michael Rasmussen, GRC Analyst & Pundit, GRC 20/20 Research