Elaph Media is a British owned MediaTech plc with a track record spanning two decades in providing online independent news, entertainment and lifestyle content to consumers in geographically underserved markets.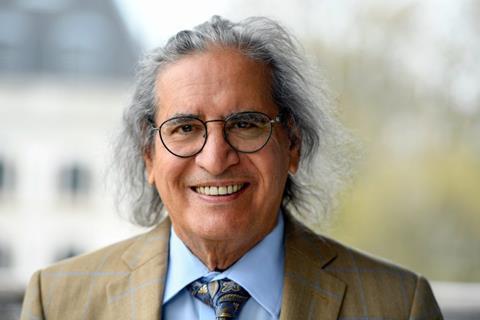 Elaph's strategy is to diversify its services through innovation and technology to deliver an enhanced client experience. Founded by journalist and businessman Othman Al Omeir, Elaph Media plc and its businesses are located in London.
Elaph.com was the first independent online news channel providing Arabic readers with free access to un-censored news. Journalists contribute from MENA, Europe and US providing a global perspective, however the founder's philosophy remains constant, to provide trustworthy and on trend content that is free from regional censorship, offering liberal viewpoints.
With circulation audited at over one and a half million readers, it also publishes elaphmorocco.com as well as text, video and audio content across its social media platforms.
What is Elaph Morocco?
Elaph Morocco, is a newborn in the Elaph family, dedicated to Moroccan news, and devoted to offer interesting and extraordinary stories, and to promote tolerance, diversity, and credibility.
HTSIA is the Arabic version of the Financial Times award-winning luxury magazine How to Spend It, publishing exclusive and unique stories about fashion and lifestyle, travel, interior design trends, food and drink. The printed magazine is distributed in UAE, Qatar, Bahrain, KSA and Morocco with HTSIA online available globally.
Since its inception in early 2023, Elaph Media has increased its portfolio through investment in AI technologies as well as marketing and digital services.
About Othman Al Omeir
Mr Othman Al Omeir is regarded as one of the pioneers of modern journalism in the Middle East with more than 50 years experience as a journalist editor and media owner.
Mr Al Omeir began his career as a junior sports correspondent for Al Jazirah newspaper in Saudi Arabia in the early 1970s, soon after becoming managing editor and London correspondent of the paper.
During his London correspondency, he studied the English language, and his tenure lasted until 1986. He then began to serve as editor-in-chief of The Majalla magazine from 1986 to 1987.
Next, he became editor-in-chief of Alsharq Alawsat and worked in this post for 11 years. Both The Majalla and Alsharq Alawsat are owned by the Saudi Research and Marketing Group.
He also worked as the editor-in-chief of Al Yaum and was a member of the board of directors of Al Jazirah. During his journalism career he interviewed world leaders, including George Bush Senior, Margaret Thatcher, Helmut Kohl, Jacques Chirac, King Fahd and Gorbachev.
On 21 May 2001, he launched the first independent Arabic e-newspaper, Elaph that is based in London. The reason for choosing London as the centre of the website was to be free from censorship. Mr Al Omeir continues to interview for Elaph, in July 2013 he interviewed Bahraini ruler King Hamad.
Further Stories from Elaph Media Plc and Othman Al-Omeir, Founder of Elaph Media
Websites
We are not responsible for the content of external sites