UK-based media tech and content company Elaph, which owns English and Arabic online news channel Elaph.com, has acquired Low&Behold, an independent, full-service UK-based marketing agency.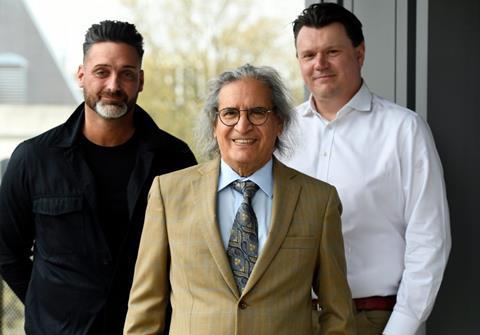 Elaph Media Plc recently announced to investors its growth strategy, with plans to become one of the leading global producers of media content for Arabic and English language readers by combining growing ownership and provision of both delivery channels and content creation.
"We are proven communicators; our news organisation's website is one of the most trusted of sources, a consequence of our status as one of the pioneers of online news provision 23 years ago. With the acquisition of Low&Behold, we bring their potential into play as a value- add to the fields in which we are expert and successful, and gain the bandwidth to escalate growth: we're a single source of solutions,"

Othman Al-Omeir, Founder of Elaph Media.
"Elaph correctly called the future of the internet 23 years ago, just as the potential and capabilities of the technology was beginning to emerge, and is now a leading participant in online news and content provision. We'll deploy the same corporate mindset, resource and skills to explore new technologies and provide broader, better and relevant services for clients – including artificial intelligence(AI), for instance.
"Our strategy to provide integrated and specialist communication services to both regional and international clients through our subsidiary Communique Media Ltd* is now accelerated. Meanwhile, Low&Behold will continue to trade under the Low&Behold brand, with CEO Darren Low at the helm.
"Low&Behold is an ideal acquisition for Elaph as it scales both our capabilities and revenue potential and expands our base in Europe while providing foundation for international expansion as we continue in acquisition mode."

"Elaph Media has also acquired FKC London Ltd a London based digital advertising agency that compliments Low&Behold's integrated marketing services".
About Elaph Media and Communique Media
International media company Elaph Media plc is one of the leading global producers of news, entertainment and lifestyle content for Arabic and English audiences.
Elaph's core services include independent Arabic online news channel Elaph.com, which was founded in 2001, and howtospenditarabic.com, an Arabic version of the Financial Times luxury magazine HTSI which was launched in October 2021. Recently Elaph has diversified, including events, digital channels and a Venture Capital Fund that supports the creative industry amongst its portfolio.
*Communique Media is the consulting arm of Elaph Media Plc providing business strategy, branding and agency services to UK and international clients.
Communique was originally created as a response to regular enquiries from stakeholders seeking advice from Elaph as a media company and to take advantage of opportunities as they arise.
Communique is headed by a team of highly-experienced professionals from the world of brand, advertising and PR as well as management consultants and business advisors. Communique Media Limited is the holding company of the marketing services business line under which FKC and Low&Behold operate.
More about Othman Al Omeir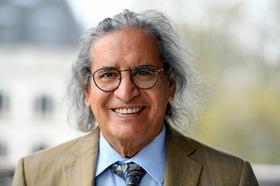 Mr Othman Al Omeir is regarded as one of the pioneers of modern journalism in the Middle East with more than 50 years experience as a journalist editor and media owner.
Mr Al Omeir began his career as a junior sports correspondent for Al Jazirah newspaper in Saudi Arabia in the early 1970s, soon after becoming managing editor and London correspondent of the paper.
During his London correspondency, he studied the English language, and his tenure lasted until 1986. He then began to serve as editor-in-chief of The Majalla magazine from 1986 to 1987.
Next, he became editor-in-chief of Alsharq Alawsat and worked in this post for 11 years. Both The Majalla and Alsharq Alawsat are owned by the Saudi Research and Marketing Group.
He also worked as the editor-in-chief of Al Yaum and was a member of the board of directors of Al Jazirah. During his journalism career he interviewed world leaders, including George Bush Senior, Margaret Thatcher, Helmut Kohl, Jacques Chirac, King Fahd and Gorbachev.
On 21 May 2001, he launched the first independent Arabic e-newspaper, Elaph that is based in London. The reason for choosing London as the centre of the website was to be free from censorship. Mr Al Omeir continues to interview for Elaph, in July 2013 he interviewed Bahraini ruler King Hamad.
Further Stories from Elaph Media Plc and Othman Al-Omeir, Founder of Elaph Media
Websites
We are not responsible for the content of external sites