The media industry has been urged to stop being afraid of artificial intelligence and embrace it by managers of leading Arabic news website Elaph as it prepares to launch a new AI-augmented service.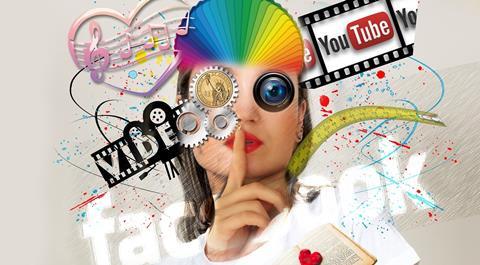 Caledonia Edmond, the head of partnerships at London-based Elaph, told Arab News that AI and journalism will go "hand in hand" in the future.
In May, Elaph announced a major investment into AI, making it the first Arabic publication to do so, according to the company.
"Twenty-two years ago, Elaph foresaw the possibility of handling news in a virtual way, launching the first Arab online daily. Today, it is anticipating the future development of accurate news and finds that there is a major role to be played using AI."

Othman Al-Omeir, founder and editor-in-chief of Elaph
Just as Elaph took the lead a quarter of a century ago, today it is taking the lead towards a different media adventure, with its different opportunities and challenges, inventing its own ways so that its real and objective news receives the greatest interaction, leaving the greatest impact on users.
"We have a clear vision of what we are facing, and we have very sophisticated plans to create ways to combine artificial intelligence and contemporary media in one promising news crucible. Our journey into tomorrow has begun."

Othman Al-Omeir, founder and editor-in-chief of Elaph
About Elaph Media
International media company Elaph Media plc is one of the leading global producers of news, entertainment and lifestyle content for Arabic and English audiences.
Elaph's core services include independent Arabic online news channel Elaph.com, which was founded in 2001, and howtospenditarabic.com, an Arabic version of the Financial Times luxury magazine HTSI which was launched in October 2021. Recently Elaph has diversified, including events, digital channels and a Venture Capital Fund that supports the creative industry amongst its portfolio.
The growing role of AI in media
One prevailing misconception within the media industry revolves around the belief that AI is replacing human jobs. However, the truth is that artificial intelligence has the potential to revolutionise traditional workflows and augment human performance. In the media landscape, AI empowers organisations by automating mundane and repetitive tasks, freeing up valuable time for sales teams to concentrate on more crucial aspects such as driving sales.
By leveraging AI technologies, media companies can streamline processes, optimise resource allocation, and improve overall operational efficiency. Automated systems can handle routine tasks like data analysis, content generation, or ad targeting, enabling employees to shift their focus towards strategic decision-making, building relationships with clients, and identifying new business opportunities. This synergy between AI and human capabilities enhances performance, creativity, and productivity within the media industry.
It's important to recognise that AI is a tool that complements human expertise rather than a replacement for human workers. Embracing AI technology empowers media professionals to leverage their skills, knowledge, and insights effectively, resulting in a more dynamic and successful industry. The future of AI in media lies in its ability to augment human capabilities and drive innovation, ultimately transforming the industry for the better.
Further Stories from Elaph Media Plc and Othman Al-Omeir, Founder of Elaph Media:
Websites
We are not responsible for the content of external sites