The European Data Protection Board (EDPB) has established a task force to develop a common policy on setting privacy rules for artificial intelligence (AI), with a focus on ChatGPT.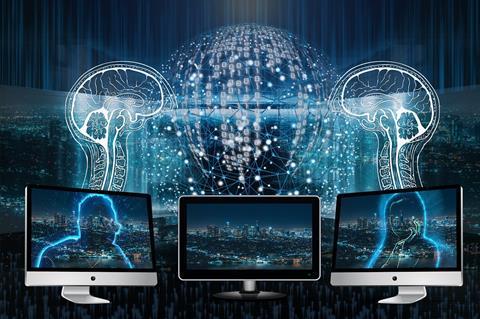 The move follows Italy's unilateral ban on the AI program and warnings from Germany's commissioner for data protection indicating that the nation could follow suit. Spain's AEPD watchdog has also said it would investigate potential data breaches by ChatGPT.
ChatGPT has grown to become the fastest-growing consumer application in history, with over 100 million monthly active users. However, its adoption raises questions about threats it may pose to safety, employment, and individuals' rights to privacy. Several European governments and experts, including the US government, have expressed worries about its rapid growth.
The EDPB's new task force has been put together to foster cooperation among members and exchange information on possible enforcement action by data protection authorities.
The rapid development of AI technology is leaving little time for debate, says Sabrina Küspert, an AI expert and fellow at the German tech think tank Stiftung Neue Verantwortung.
The digital ministers of Germany and France have spoken out against a national ban on ChatGPT and instead favored EU-wide regulation. Such regulation, known as the AI Act, is currently under development but does not cover General Purpose AI. Küspert has stressed the importance of finding suitable requirements to regulate the technology effectively.
AI tools like ChatGPT could affect 300 million full-time jobs worldwide, with administrative and legal functions being among the most affected, according to a report by Goldman Sachs. The report suggests that while AI may replace some roles, it could also create new employment opportunities. For example, AI tools could help identify potential new markets or improve decision-making processes.
The development of AI technology will require significant changes in education and training systems to meet the demands of a rapidly evolving job market.
Belgium, Austria, Croatia, Finland, and Poland have expressed no plans to ban ChatGPT. Spain's AEPD recently submitted a petition to the EDPB to assess the impact that ChatGPT may have on data protection. The AEPD also announced that it had initiated preliminary investigation proceedings against OpenAI for a possible breach of regulations.
Frederico Oliveira da Silva, Senior Legal Officer at the European Consumer Organisation (BEUC), called on EU and national authorities to investigate the risks of ChatGPT and similar large language models. He also suggested that such models would need "greater public scrutiny, and public authorities must reassert control over them."
Related Events:
PrivSec Global brings together leading experts from around the globe, for a 2-day livestream experience that ensures attendees have access to the latest information, guidance and advice on data protection, privacy and security.
PrivSec Global returns on 17th & 18th May 2023, and will once again deliver a carefully curated agenda that taps into the expertise of subject matter experts, industry leaders and academics.
Related Sessions:
→ Generative AI and the GDPR: A Match Made in Hell?
Day 2: Thursday 18th May 2023
12:30 - 13:15
Speakers: