Diversity and Inclusion manager, Lloyd's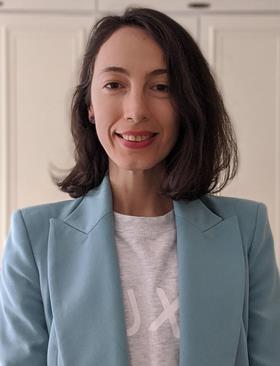 Monica Stancu is the Diversity and Inclusion manager at Lloyd's, the world's leading insurance and reassurance marketplace. Previously, she has worked in diversity and inclusion at the Royal Academy of Engineering, Sodexo and F. Hoffman La Roche.
Monica has also worked in international affairs and human rights at the European Medicines Agency (EU agency) and the United Nations. She holds an MA in Women's History from Sarah Lawrence College, USA and was a visiting scholar at the Institute for Research on Women, Gender and Sexuality at Columbia University in the City of New York.
Monica has been selected as a Global Champion for Women's Economic Empowerment by UN Women and has won a WeAreTheCity 2020 Rising Stars award. She is also the author of the book "Building Diversity and Inclusion: From Commitment to Action", a One Young World Ambassador and a mentor at Migrant Leaders.
Monica is speaking at the Women in GRC Awards Forum – taking place 16th March – in the session "The Great Retention; Retaining Gender Diversity through to Senior Management Positions" at 11:00 - 11:45 GMT.