SVP and Chief Ethics & Compliance Officer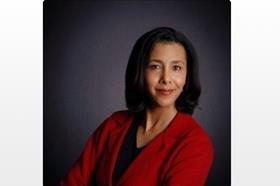 Valda serves as the leading Compliance Official for OhioHealth, a nationally recognized, non-profit, patient-centered health care system serving 47 Ohio counties. OhioHealth offers a network of primary care physicians, outpatient centers and hospitals, as well as hospice, home care and other health care services. In her role, Valda leads a comprehensive corporate compliance program system-wide, including supervising the System's privacy compliance program, hotline reporting mechanisms, monitoring billing compliance and providing ethics training and education. Valda also oversees the System's internal audit functions focusing on partnership and solutions-driven review across all OhioHealth business and clinical lines. Duties include providing compliance and audit support to corporate executive leadership as well as to the Finance and Audit Committee of the OhioHealth Board of Directors.
Current Role
Company Name: OhioHealth
Job Title: SVP and Chief Ethics & Compliance Officer
Start Date: March 2022
Company Industry: Hospital & Health Care
Location: Greater Cleveland
OhioHealth is a not-for-profit, faith-based health system that has served central Ohio since 1891. As an organization with a strong and vibrant culture, OhioHealth associates work together to bring our core values of integrity, compassion, excellence and stewardship to life. We believe that embracing professionals with diverse backgrounds, religions, cultures and experiences creates a more innovative and productive workforce that enhances our ability to pursue continuous improvement.
Previous Company:
Company Name: University Hospital
Job Title: Chief Compliance and Ethics Officer, University Hospitals
Start Date: February 2019