Chief Information Officer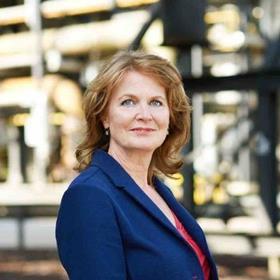 Senior leader and role model in organizations that require reduction of complexity. I have decided to change course and to use my competences and skills on issues where I can help make the world a little bit better. Issues that fascinate me are corporate social responsibility in the broadest sense, questions of the energy transition and healthcare. Change, reviewing strategy, setting a new course, transformation of the organization, these are the subjects in which I am strong. I like to learn and am very curious about new developments. Self-knowledge and regular reflection on how I could do things even better are part of my personality. I do things with an eye for people and all stakeholders. And of course I ensure that the intended results are achieved. My teams like to work for me because I can make myself vulnerable and I think it is important that everyone has room for personal growth.
Current Role
Company Name: Spaarne Gasthuis
Job Title: Chief Information Officer
Start Date: May 2022
Company Industry: Hospital & Health Care
Location: The Randstad, Netherlands
In the Spaarne Gasthuis we receive everyone as a guest. Our patients, their loved ones, referrers and others to whom we are important.
As a top clinical hospital with passionate professionals, we offer safe, high-quality care. Preferably close to the patient, but concentrated further away in one place when that is better. In that case too, the human dimension is the starting point.
For good care we need others. We believe in the power of collaboration. Together with our patients, we make their care as pleasant as possible. We also work closely with referrers and other partners. Both inside and outside the hospital, we share our knowledge and help and encourage each other to do better every day.
Previous Company:
Company Name: Raphaëlstichting
Job Title: Supervisory Board, member audit committee
Start Date: March 2022