Chief Information Officer - Teleperformance USA, Canada, Philippines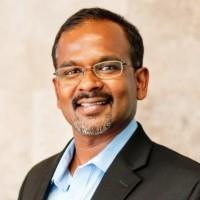 Siva Pothi is a business transformation and operations executive with more than 20 years of experience. He has a successful record of accomplishment across the technology industry, including systems integration, application development, end-user & infrastructure – with deep expertise leading operations globally. Passionately curious about emerging technology, Siva serves as a change agent to enhance enterprise-wide performance by leveraging big data and other digital technologies. He has built and led global teams at scale with a culture of continuous learning, collaboration, and customer focus. He has a strong reputation for building high-performing teams by attracting top talent, developing existing talent, and engaging all levels of the organization to solve business problems.
Current Role
Company Name: Teleperformance
Job Title: Chief Information Officer - Teleperformance USA, Canada, Philippines
Start Date: January 2022
Company Industry: Outsourcing/Offshoring
Location: Greater Houston
We are the worldwide leader in outsourced omnichannel customer experience management. Teleperformance connects the biggest and most respected brands on the planet with their customers by providing customer care, technical support, customer acquisition, digital solutions, analytics, back-office and other specialized services to ensure consistently positive customer interactions.
Previous Role:
Company Name: DXC Technology
Job Title: Head of Infrastructure Services and Operations - IT
Start Date: April 2017