Chief Information Officer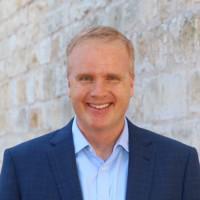 Transformative IT executive focused on business outcomes and customer experiences. Recognized for ability to lead forward looking change through collaborative strategies and IT solutions.
Current Role
Company Name: SelectHealth
Job Title: Chief Information Officer
Start Date: June 2022
Company Industry: Insurance
Location: Salt Lake City Metropolitan Area
SelectHealth® is a nonprofit health plan serving more than a million members. Through a shared mission with Intermountain Healthcare® of Helping People Live the Healthiest Lives Possible®, we are committed to ensuring access to high-value care, providing superior service, and supporting the health of our members and the communities we serve. In addition to commercial and government medical plans, SelectHealth offers dental, vision, and pharmacy benefit management coverage to its members. SelectHealth plans are available for Medicare Advantage and Medicaid enrollees, and we're also a carrier for the Children's Health Insurance Plan (CHIP) and the Federal Employee Health Benefits (FEHB) Plan.
Previous Role:
Company Name: SelectHealth
Job Title: AVP of Information Systems
Start Date: March 2020