Chief Information Officer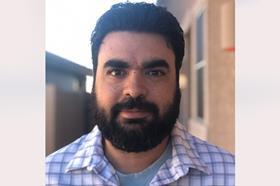 Experienced IT Leader with Master's level training in Organizational leadership. Additional experience in Network Administration with a demonstrated history of working in the education industry. Skilled in Government and Nonprofit Organizations, Customer Service, and Technical Support. 16 years experience in IT. US Army Veteran.
Current Role
Company Name: Pinal County
Job Title: Chief Information Officer
Start Date: March 2022
Company Industry: Government Administration
Location: San Tan Valley, Arizona, United States
Here in Pinal County, our Why is to Enrich Lives Beyond Expectations. Both those of our residents AND our employees. So if it feels like your workday is a cross between endless commuter traffic and a bland, repetitive workload, and you crave excitement, purpose, and a work/life balance, perhaps it's time you consider a career with Pinal County. We're all about shaking up the stereotype that working in government is dull. We're disruptors; we're innovators, all passionately sharing the same vision of making Pinal County the best place to live and work in the country.
Previous Role:
Company Name: Pinal County
Job Title: IT Operations Manager
Start Date: May 2019