Chief Information Officer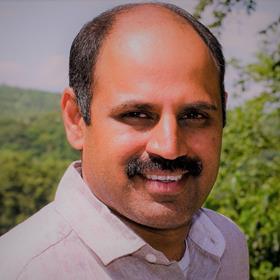 Results focused IT Executive with 20+ years of experience in leading various IS/IT operations in consumer goods industry and 2 years as an engineer on factory floor. Proven track record of leading large scale ERP (SAP) implementations, mergers & acquisitions, and driving infrastructure transformations. Experienced in leveraging IT as a strategic value differentiator while optimizing costs and building for the future. Built large global cross functional teams and empowered them to deliver customer centric solutions instilling continuous improvement mindset. Committed leader with energy and skills to drive digital transformation and secure Internet of Things.
Current Role
Company Name: Rust-Oleum Corporation
Job Title: Chief Information Officer
Start Date: June 2022
Company Industry: Consumer Goods
Location: Greater Minneapolis-St. Paul Area
Solving challenges is the very foundation of who we are. After all, in the beginning, our founder, sea captain Robert Fergusson, didn't particularly care about paint. He just wanted to keep his ship intact. That's why, when he noticed that an accidental splash of fish oil had stopped the relentless spread of corrosion on his rusty metal deck, he immediately recognized it for what it was: A valuable solution. The same passion that drove the Captain to spend his next few years creating the world's first rust-preventative paint still drives us today. When we see a problem, we work diligently until we've perfected a solution—which has led to some of the most cutting-edge, durable and innovative products in the industry. If you've got a surface you need to protect or a look you want to transform, you've come to the right place. We have a coating for every challenge. Welcome to Rust-Oleum, home of trusted quality—and powerful solutions—since 1921.
Previous Company:
Company Name: Jack Link's Protein Snacks
Job Title: Vice President - Information Technology
Start Date: April 2020