Chief Information Officer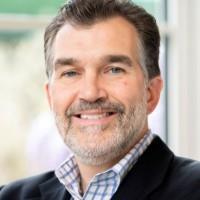 High-performing senior leader with extensive cross-functional strategic leadership experience that includes sales, marketing, product development, operations—all with international exposure. Strong industry-transferrable organization building and turnaround leadership experience. Astute to what it takes to develop, manage, and grow an emerging business unit.

SD-WAN expert working with customers to evolve their technology strategy and leverage the advantage of a virtualized network.

Core Business Skills:
Strategic planning & leadership. Led the turnaround of a multi-billion dollar company—efforts that ultimately contributed to the success of the firm in marketing itself to potential acquirers.

Financial management. Hands-on experience developing and managing budgets and programs as large as $40M with full P&L responsibility; reporting at the Board of Directors level and C-suite level.

Sales, marketing & product development. Extensive experience across multiple lines of business developing global marketing/sales strategies/tactics, developing the sales channel and managing sales.
Current Role
Company Name: Tronox
Job Title: Chief Information Officer
Start Date: February 2022
Company Industry: Chemicals
Location: Rochester, New York Metropolitan Area
As a vertically integrated producer of titanium dioxide and inorganic chemicals, Tronox mines and processes titanium ore, zircon and other materials and manufactures titanium dioxide pigment, specialty-grade titanium dioxide products and high-purity titanium chemicals. Our products add brightness and durability to paints, plastics, paper and other everyday products. Our approximately 6,500 employees across six continents have an uncompromising focus on operating safe, reliable and responsible facilities. This focus combined with our rich diversity, unmatched vertical integration model, and unparalleled operational and technical expertise across the value chain, positions Tronox as the preeminent titanium dioxide producer in the world.
Previous Company:
Company Name: Fusion Connect
Job Title: Chief Information Officer
Start Date: September 2020