Chief Medical Information Officer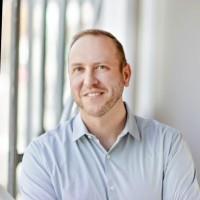 Dr Matthew Anderson is a physician executive who creates environments for frictionless healthcare delivery for patients and physicians. With his experience in the financial, operational and clinical aspects of medicine he understands the current landscape and the barriers to great care. Through insights gained in private practice, leading physician groups and embedding himself in the healthcare innovation world he can empower those looking to improve the health of communities and the wellbeing of those that dedicated their lives to providing care. Dr Anderson has a passion for finding unique solutions to difficult problems in healthcare.
Current Role
Company Name: HonorHealth
Job Title: Chief Medical Information Officer
Start Date: January 2022
Company Industry: Hospital & Health Care
Location: Scottsdale, Arizona, United States
Our team members and physicians are focused on doing what's right for our community. That is why we look more closely, go beyond the surface and see every dimension in everything we do, providing a level of care that defies the expected. Without our people, we wouldn't be recognized for who we are today. It all comes down to our team members, connected and supporting each other. Working together like a family, with the understanding of what we're all working towards. Every day they go beyond, when others call it quits, and maintain high standards to honor our community. This is what it means to work at HonorHealth.
Previous Company:
Company Name: Integrated Physical & Behavioral Health Alliance
Job Title: Member Board of DIrectors
Start Date: August 2021