Acting Chief Information Officer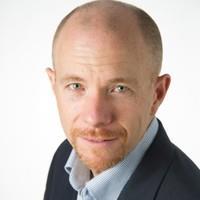 Technology leader with a proven track record for building flexible, creative, highly motivated and professional IT organizations focused on customer service, system availability, reliability and security. Strategic leader with 25 years of progressive IT experience including 17 years in a leadership role.
Current Role
Company Name: Eversheds Sutherland
Job Title: Acting Chief Information Officer
Start Date: January 2022
Company Industry: Legal Services
Location: Punta Gorda, Florida, United States
A pioneering global law practice, we provide high quality legal advice and innovation worldwide. We deliver high quality, innovative solutions to complex business issues for a range of diverse range of clients. Our global teams operate seamlessly to deliver the commercial know-how and strategic alignment that clients need from their advisers to help further their business interests. We shape our advice to the unique circumstances and challenges of each project, and ensure the right people are in the right places to offer insight and certainty every time – from the day-to-day to the most complex, multi-jurisdictional transactions.
Previous Role:
Company Name: Eversheds Sutherland
Job Title: Chief Technology Officer
Start Date: April 2021