Chief Information Officer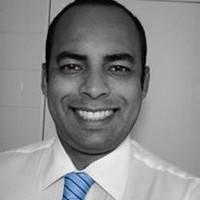 I am a professional with more than 15 years of experience in BI Consulting (Business Intelligence), Planning, project development, training and capacity building, consolidated through my operational performance in large companies in the areas of civil construction, education, Hospitality, food, technological research, Telecom, health service delivery and Internet portal, managing operations, new business management, customer relationship and related management / renegotiation.
Current Role
Company Name: Ring
Job Title: Chief Information Officer
Start Date: June 2022
Company Industry: Consumer Electronics
Location: San Francisco Bay Area
Since its founding in 2013, Ring has been on a mission to make neighborhoods safer. From the first-ever video doorbell, to the award-winning DIY Ring Alarm system, Ring's smart home security product line, as well as the Neighbors app, offer users affordable whole-home and neighborhood security. At Ring, we are committed to making home and neighborhood security accessible and effective for everyone – while working hard to bring communities together. Ring is an Amazon company. For more information, visit www.ring.com. With Ring, you're always home.
Other Active Role:
Company Name: U7 Brasil
Job Title: Diretor de Novos Negócios
Start Date: June 2012
Previous Company:
Company Name: Mov2u
Job Title: Diretor executivo
Start Date: July 2016