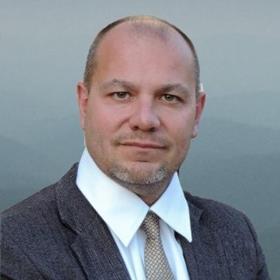 'You don't find your purpose, you build it' If you do what everyone else is doing, you miss the white space that others have not yet seen. My passion is aimed at quickly developing data solutions as a low-investment, high-return option to create new revenue channels for companies by working directly with business heads. This focus has allowed me to be successful in creating, launching, and operating products and global platforms that create a sustainable advantage leveraging innovative uses of data, machine learning, and artificial intelligence for both healthcare and digital business transformations. After a rewarding career leading the data divisions across a broad spectrum of industry leading Life Science companies (Pharma, Laboratory, CRO, Medical devices, Provider and Payer), I have transitioned into a new role running an entrepreneurial group focused on building out modern cloud data platforms for Fortune 500 companies. This new endeavor has provided an invaluable industry perspective around where data and digital transformation initiatives are currently focused, and even more critically where they are going next. I have combined this industry exposure with several recent Harvard Business school MBA entrepreneurial classes, which has provided me a solid framework to iterate and develop new data products at a rapid pace with constant feedback on which patterns/products activate data value for the most pressing business needs. Data Specialty Areas: • Enabling companies to become quickly digitally native. • Injecting AI/ML across ecosystem to help lower cost-per-decision, applying insights directly to engagements. • Customer 360 data solutions, providing a crosswalk between legacy data platforms and modern cloud SaaS solutions. • Identifying and creating high-fidelity data sources to quickly activate on critical business outcomes • Designing and developing modern Digital Identity solutions in a post-cookie world, including identity graphs and ML/AI based profile unification. Success Stories: • Developed a cloud agnostic digital identity solution/identity crosswalk leveraged by a number of Fortune 500 customers across multiple verticals. Streamlined implement/activate time from 1 year to 3 months. • Developed Data Protection/Data Rights/Data Obfuscation service (DpaaS) for a major Insurer that accelerated cloud transformation initiatives by 70% allowing 10M+ in new revenue generation. • Implemented a global Martech CDP for a Medical Device company that increased cross-product sales by 12%.
Current Role
Company Name: Healthfirst
Job Title: Chief Data Officer
Start Date: June 2022
Company Industry: Hospital & Health Care
Location: Raleigh, North Carolina, United States
Healthfirst is a provider-sponsored health insurance company that serves 1.8 million members in downstate New York. Healthfirst offers top-quality Medicaid, Medicare Advantage, Child Health Plus, and Managed Long Term Care plans. Healthfirst Leaf Qualified Health Plans and the Healthfirst Essential Plan are offered on NY State of Health, The Official Health Plan Marketplace. Healthfirst offers Healthfirst Pro and Pro Plus, Exclusive Provider Organization (EPO) plans for small-business owners and their employees, and Healthfirst Total, an EPO for individuals.
Previous Company:
Company Name: Deloitte Digital
Job Title: Vice President, Enterprise Data Solutions, Hux by Deloitte Digital
Start Date: March 2020