Chief Information Officer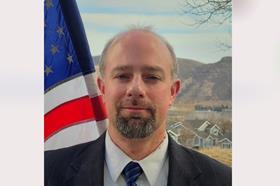 Innovative hands on Information Technology Executive with over 25 years of experience in Technology, Business Acumen, Leadership and Management. Extensive experience with Enterprise IT Management & Architecture, Capital Planning & Investment Control (CPIC), Security, Audit & Risk Management, Information Management, Strategic Planning, Personnel Management & Organization Change Management, IT Policy, Cloud Architecture, Budgeting, and Leading Change.
Current Role
Company Name: U.S. Department of the Interior
Job Title: Chief Information Officer
Start Date: March 2022
Company Industry: Government Administration
Location: Golden, Colorado, United States
DOI is a workforce of over 70,000 strong serving across 11 Bureaus/Offices and over 2,400 operating locations to fulfill one mission. DOI Bureaus/Offices work to accomplish our vast mission: to protect America's natural resources and heritage, honor our cultures and tribal communities, and supply the energy to power our future.
Previous Role:
Company Name: U.S. Department of the Interior
Job Title: Acting Deputy ACIO for Office of the Secretary
Start Date: December 2021