Chief Information Officer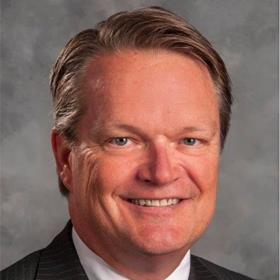 John is now a Chief Information Officer at Penn Highlands Healthcare.
Current Role
Company Name: Penn Highlands Healthcare
Job Title: Chief Information Officer
Start Date: June 2022
Company Industry: Hospital & Health Care
Location: Du Bois, Pennsylvania, United States
Penn Highlands Healthcare is a health system in Northwestern/Central and Southwestern Pennsylvania that brings together the services of Penn Highlands Brookville, Penn Highlands Clearfield, Penn Highlands Connellsville, Penn Highlands DuBois, Penn Highlands Elk, Penn Highlands Huntingdon, Penn Highlands Mon Valley and Penn Highlands Tyrone. Its business continuum also includes two home care agencies, Penn Highlands Healthcare at Home; a full continuum of senior living services, Penn Highlands WRC Senior Services; two long-term care facilities, Penn Highlands Elk Pinecrest Manor and Penn Highlands Jefferson Manor; and a senior residential living facility, Elco Glen.
It provides its area's residents with access to the region's best hospitals, physicians, nursing home, home health agencies, medical supply companies and other affiliates who believe that healthcare should be managed by local board members who live and work in the communities they serve.
Previous Company:
Company Name: Cerner Corporation
Job Title: Vice President - Cerner ITWorks Client Leader & CIO
Start Date: July 2019