Chief Information Security Officer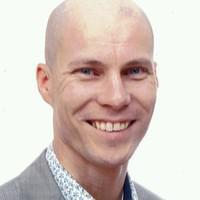 An experienced CISSP certified all-round (interim) Manager & Consultant, who enjoys supporting organisations in successfully realising their Cyber & Information Security goals, with experience in creating, motivating and leading teams. Extensive experience in every aspect of IT (projects), from acquisition through to realisation and monitoring of contracts, from both a customer and supplier perspective. Experienced in almost every branche, such as ao Financial Services, Telecom, Energy, Government, and more. Excellent sparring partner for board members and management teams, works on strategic – tactical – operational level, understands the Business & IT e.g. Demand & Supply organisations, and experienced in Cyber Security. Enterprising/venturous person, up for challenges, flexible, a manager, a team player and excellent 'spider in the web'. Positive and humorous character. Proactive and result-oriented mindset, high level of understanding and analytical skills, with a focus on delivering quality. (interim) CISO / Head of / Manager / Information Security Officer / Consultant. HBO/WO e.g. college/university working- and thinking level. — Skills — Account Security Management • Agile/Scrum • Business Continuity Management (BCM) • Business Development • CISSP • Cloud Security • Coaching • Computer Security Incident Response Team (CSIRT) • Consultancy • Contract Management • Crisis Management Team (CMT) • CSX: CSX-P • Cyber Security • Delivery Management • Ethical Hacking (pentesting) • Governance, Risk & Compliance (GRC) & tooling • Identity & Access Management (IAM) • Information Security • Information Security Maturity • Information Security standards & frameworks: COBIT, CSA CCM, DNB Good Practice Informatiebeveiliging, ISO 27001 / 27002, NEN 7510, NIST (Identify Protect Detect Respond Recover), PCI DSS • IT Security Management • ITIL • IT Infra & Hardening: CIS, DISA • KANBAN, LEAN, Visual Management • Outsourcing • OWASP • People Management • Prince2 • Privacy: GDPR & AVG • Process Improvement • Product Development • Project Management • Resource Management • Risk Management & Assessments • Roadmap Information Security • Security Awareness & Assessments • Security Information and Event Management (SIEM) • Security Operation Center (SOC) • Stakeholder Management • Team building & leading • Unit Management • Vendor Security Management • Vulnerability Management.
Current Role
Company Name: Stater N.V.
Job Title: Chief Information Security Officer (a.i.)
Start Date: June 2022
Company Industry: Financial Services
Location: Almere, Flevoland, Netherlands
Stater is the leading BPO, end-to-end mortgage service provider of the Benelux, operating across the mortgage value chain with deep capabilities in digital origination, servicing and collection. Founded in 1997, Stater set out to become a household name in mortgage services, working at the intersection of banking and technology. The majority of the shares is owned by Infosys; ABN AMRO still holds a 25% stake in the company. Today, Stater is uniquely positioned to pursue its plans for further expansion. With innovation as a guiding principle and its robust digital platform to drive superior customer experience, Stater's diverse workforce of [1400] people from different nationalities and backgrounds is geared for growth. Stater's state-of-the-art expertise, combined with the global reach, AI, digital transformation and automation capabilities of Infosys, can help clients navigate their digital transformation journeys. while servicing 1.7 million mortgage and insurance loans for 50 clients across the Benelux, Stater is currently preparing to establish an office in Frankfurt to serve new banking clients.
Other Active Role:
Company Name: Self-employed
Job Title: Lead Consultant Information Security & Cybersecurity | Owner
Start Date: June 2017
Previous Company:
Company Name: Zeeman textielSupers
Job Title: Security Officer (a.i.)
Start Date: March 2022