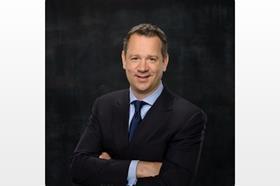 Jacob has 20 years of experience in leading and building privacy and data protection programs for global companies. He has completed law degrees from Europe (Austria) and the US (University of Virginia, School of Law). Prior to joining Abbott, Jacob served at Baxter International as Global Privacy Officer. Additionally, Jacob supported Europe, Canada and Latin America as general compliance counsel gaining over ten years of broad compliance management experience. Jacob's unique experience as both a European and a US privacy practitioner allows him to approach privacy challenges in a truly global manner. During his tenure at Abbott and Baxter, Jacob provided counseling to executive management on an ongoing basis to ensure the companies' privacy and data protection programs were aligned with business priorities and go-to-market strategies. Additionally, Jacob also led efforts to ensure product and process development were aligned with privacy and data protection requirements of consumers and regulators globally.
Current Role
Company Name: Abbott
Job Title: Chief Privacy Officer
Start Date: March 2022
Company Industry: Hospital & Health Care
Location: Highland Park, Illinois, United States
Abbott is a global healthcare leader that helps people live more fully at all stages of life. Our portfolio of life-changing technologies spans the spectrum of healthcare, with leading businesses and products in diagnostics, medical devices, nutritionals and branded generic medicines. Our 113,000 colleagues serve people in more than 160 countries.
Previous Role:
Company Name: Abbott
Job Title: Global Privacy Officer and/or Global Privacy Counsel
Start Date: April 2014