Chief Information Officer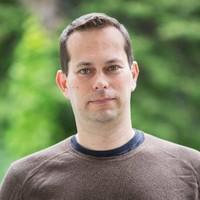 Tech executive with consistent track record of building, mentoring, and managing motivated teams. Exceptional ability to balance technical requirements with business objectives while managing organizations through change; extensive international experience with an understanding of foreign cultures. Accomplished software developer and entrepreneur with 20 years of experience in a variety of industries. – About The Bay Club Founded in 1977, The Bay Club Company ("Bay Club") is the owner and operator of 23 locations across 10 active lifestyle campuses throughout California, hosting more than 85,000 members. The Bay Club's unique modernized country club model includes a balance of fitness, sports, hospitality, and family—the pillars of the Four Quadrant Playbook. Each Bay Club campus encompasses innovative fitness; sports, including world-class golf, squash, tennis and aquatic centers; hospitality, including 77 Social Club, bocce courts, fire pits, Connect workplace suites, and Sanctuary Spas; and family, including water slides, Wibit aquatracks, and Kids Camp. All of these innovations and resort-like amenities have helped solidify the Company's position in the hospitality space, which now points toward extensive growth in markets outside of California. In June 2014, Bay Club announced its controlling acquisition by York Capital Management and the company's management team, in addition to a minority investment from JMA Ventures. As part of the transaction, the new ownership group grew the pool of employee owners from 40+ to more than 120 managers and directors. For 37 years, Bay Club has maintained the highest standards of professional service, earning a reputation as one of the leading private club companies in the United States in the process. The company currently employs approximately 3,000 people and is headquartered in San Francisco, California. For more information on Bay Club, its clubs or services, visit www.bayclubs.com.
Current Role
Company Name: The Bay Club Company
Job Title: Chief Information Officer
Start Date: June 2022
Company Industry: Hospitality
Location: San Francisco, California, United States
The Bay Club is a hospitality company, providing experiences that celebrate an active and vibrant lifestyle. We offer our members the finest fitness and leisure facilities, programming for the whole family, engaging social events and dining experiences, luxurious spa amenities, and convenient business lounges, as well as unprecedented travel and resort opportunities. Simply put, we are unique.
Previous Role:
Company Name: The Bay Club Company
Job Title: EVP of Engineering
Start Date: September 2019