Chief Information Officer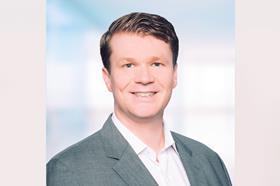 I am a health care information technology (HCIT) leader, leveraging years of experience with one of the world's largest digital health companies along with real-world care delivery and health system operations experience. I have always been aligned and embedded with my clients throughout my career at Cerner Corporation, working side by side with executives, clinicians, and administrators. I am happiest when working with my clients as part of their team, helping develop and shape their HCIT enabled strategies, and then rolling up my sleeves and doing the hard work of making them a reality.
Current Role
Company Name: Southwest General Health Center
Job Title: Senior Director, Associate Chief Information Officer
Start Date: February 2022
Company Industry: Hospital & Health Care
Location: Greater Cleveland
Southwest General is a 350-bed, non-profit hospital serving southwestern Cuyahoga, northern Medina and eastern Lorain counties. Founded in 1920 by residents of the surrounding communities, Southwest General has a rich history of community partnership and a deep commitment to the health and well-being of the residents it serves. Southwest General is home to nationally recognized physicians, state-of-the-art technology and a full range of medical, surgical and emergency services, including a Level III trauma center. Additionally, patients and families benefit from an extensive program of social services and support groups that provide mental, emotional and spiritual support. Our Mission All services at Southwest General are provided with an eye toward excellence and individual attention. This is best expressed in Southwest General's mission statement: Health is our Passion. Quality is our Focus. Compassion is our Way.
Other Active Role:
Company Name: Cerner Corporation
Job Title: Senior Director, Site Leader
Start Date: March 2021
Previous Role:
Company Name: Southwest General Health Center
Job Title: Senior Director, IT Operations
Start Date: March 2021