Chief Information Officer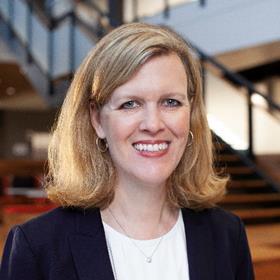 As a results oriented and resourceful leader, Dawn has the ability to disrupt the status quo while creating an environment of collaboration. Dawn's operational leadership has been built on a foundation of data informed decision making and process improvement. With a wide variety of IT roles supporting vertical functions such as finance, sales, marketing, services and supply chain as well as horizontal functions including IT operations, vendor management, outsourced services and leading strategic programs, Dawn has created a passion for delighting internal and external customers by delivering value in tangible business terms. Dawn is a strong believer in fostering a culture of leadership and accountability by growing talent through development/facilitating of leadership programs and providing challenging opportunities.
Current Role
Company Name: Monogram Foods
Job Title: Chief Information Officer
Start Date: February 2022
Company Industry: Food Production
Location: Fayetteville, Arkansas, United States
Monogram Foods is a privately held manufacturer of meat snacks, corn dogs, frozen appetizers, hot dogs, sausages, precooked bacon, and portable snack & sandwich assembly. The company's Support Center is located in Memphis, TN and operates 9 processing plants employing over 3,000 team members.
A fast-growing organization, Monogram Foods was recently recognized as a great place to work by the Memphis Business Journal. Monogram Foods has also been recognized on INC Magazine's annual list of America's fastest-growing private companies for ten consecutive years.
We are committed to delivering continuous growth for our customers, team members, suppliers, and shareholders through our partnership and innovation. Our objective is to be the co-manufacturer and private label provider of choice for leading consumer goods companies, retailers, and food service providers in our convenience food categories.
At the heart of Monogram Foods is a deep commitment to attract and retain the best talent, foster an enjoyable culture, and to serve the communities in which we do business through our Monogram Loves Kids Foundation.
Previous Company:
Company Name: Tyson Foods
Job Title: Vice President, Global Functions Technology
Start Date: 2019