Chief Information & Digital Officer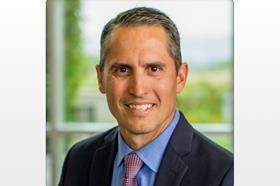 Success in today's competitive and increasingly consumer-driven business landscape requires staying abreast of new technology and leveraging it to improve service to your target market. As a digital transformation pioneer, I have repeatedly guided large enterprises through well-organized change management and next-generation technology transformations. As CIO at Flying J, Inc. I developed the future-focused vision and systems architecture that supported 600% growth in 7-years. Currently Chief Technology Officer of a $1.3B industry pacesetter (Extra Space Storage), I have revolutionized our technology, capacity, and culture while our size more than doubled. By getting to know the diverse stakeholders and cross-functional resources involved in every initiative, I understand their priorities and pain points, developing solutions that meet the needs of all involved. Critical to my achievements is the ability to see how technology fits into the greater context with a systematic, data-driven approach that creates the foundation for repeatable success and creation of shareholder value.
Current Role
Company Name: Savage
Job Title: Chief Information & Digital Officer
Start Date: March 2022
Company Industry: Logistics & Supply Chain
Location: Salt Lake City Metropolitan Area
Founded in 1946, Savage is a trusted partner for safely moving and managing mission-critical materials with worry-free consistency. Savage specializes in rail, truck and marine transportation, logistics, materials handling, and other industrial and environmental services. Industries served by Savage include oil refineries, power generation, railroads, food and agriculture, oil and gas, mining, chemicals and petrochemicals, ports and terminals, and construction.
Previous Company:
Company Name: Amazon Web Services (AWS)
Job Title: Principal Advisory Consultant
Start Date: September 2021