Chief Information Security Officer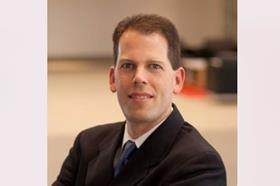 Brian is now the Chief Information Security Officer at Cardinal Health.
Current Role
Company Name: Cardinal Health
Job Title: Chief Information Security Officer
Start Date: March 2022
Company Industry: Hospital & Health Care
Location: Dublin, Ohio, United States
Cardinal Health is a distributor of pharmaceuticals, a global manufacturer and distributor of medical and laboratory products, and a provider of performance and data solutions for healthcare facilities. With operations in more than 30 countries and approximately 44,000 employees globally, Cardinal Health is essential to care. We are navigating the complexities of healthcare and providing scaled solutions to help our customers thrive in a changing world. We strive to be a trusted healthcare partner by driving growth in evolving areas of healthcare, while building upon our distribution, products, and solutions to meet customer needs.
Previous Role:
Company Name: Cardinal Health
Job Title: Vice President, Information Security and Deputy CISO
Start Date: August 2020