Vice President & Chief Information Officer - Personal Lines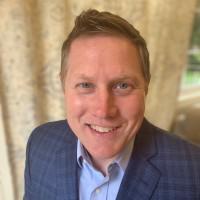 Proudly leading IT delivery for the digital sales, service, product, and underwriting capability for Personal Lines Insurance at The Hartford, one of the World's Most Ethical Companies. Currently leading strategic initiative delivery, large-scale programs, and production operations for Personal Lines. (If you are interested in being a part of a top talent destination and helping us drive change in how we work, drop me a line.) Over 20 years of experience as a professional in Information Technology, with a proven track record of delivering sound technical solutions, providing inspired leadership, strong communication at all levels, and delivering using Agile at scale. Deep experience in property casualty and life insurance, as well as over 6 years consulting in the Telecommunications, Financial Services, and Government industry sectors. Specialties: Motivated, focused, disciplined, and empathetic leader, with a desire to continuously grow personally and professionally. Passionate about people and building strong and diverse cultures and teams. Maintains a calm and positive demeanor and presence – even under pressure. Disciplined technology and portfolio leader with experience in turnaround situations, large-scale programs, technology operations, and introducing/implementing agile practices and culture. Skilled with executive-level communication.
Current Role
Company Name: The Hartford
Job Title: Vice President & Chief Information Officer - Personal Lines
Start Date: June 2022
Company Industry: Financial Services
Location: Wethersfield, Connecticut, United States
Human achievement is at the heart of what we do. We put our belief into action by not only ensuring individuals and businesses are well protected, but by going even further – making an impact in ways that go beyond an insurance policy.
Previous Role:
Company Name: The Hartford
Job Title: Vice President - Personal Insurance IT
Start Date: June 2019