Chief Information Officer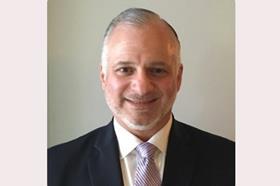 Anthony is now the Chief Information Officer at Veolia North America.
Current Role
Company Name: Veolia North America
Job Title: Chief Information Officer
Start Date: March 2022
Company Industry: Environmental Services
Location: North Kingstown, Rhode Island, United States
Veolia North America helps customers address environmental and sustainability challenges in energy, water and waste. We know our planet's natural resources are limited and demands are increasing. Our mission is to resource the world. Helping develop access to resources — while preserving and replenishing those resources — is what we do at Veolia.
Previous Role:
Company Name: Veolia North America
Job Title: Senior Director, IS&T Project Management Office
Start Date: January 2019