Chief Legal and Risk Officer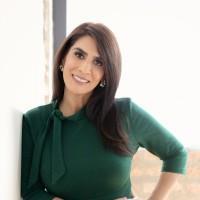 Accomplished nurse attorney with a demonstrated record in risk management, patient safety, healthcare consulting, auditing, and nursing standards of care. Excels in providing creative cost-effective solutions with accuracy and speed. Impactful leader, purposeful mentor, and change agent who facilitates goal attainment. Assists with performance improvement and business growth while managing legal and business risks.
Current Role
Company Name: CommUnityCare Health Centers
Job Title: Chief Legal and Risk Officer
Start Date: January 2022
Company Industry: Hospital & Health Care
Location: Austin, Texas, United States
CommUnityCare Health Centers is a not-for-profit 501(c) (3) corporation providing primary care health services to the medically underserved. For over 30 years, we served as the Community Health Centers, operating as a department of the City of Austin. In March 2009, we became CommUnityCare, operating independently from the City. CommUnityCare is proud of its past history of service to the community and looks forward to continuing to provide great care. Our vision as CommUnityCare is to increase access to care and to expand our range of services.
Previous Company:
Company Name: North Shore Medical Center
Job Title: Patient Safety Officer/Risk Manager
Start Date: August 2021