Chief Compliance and Privacy Officer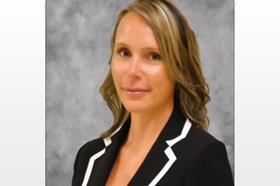 -Maximizer | -Strategic | -Self-Assurance -Developer | -Arranger Experienced Compliance, Privacy, and Risk Officer with a demonstrated history of serving in the hospital & health care industry. Skilled in Data Privacy, Privacy Law, Risk Compliance, Legal Compliance, and Clinical Medical Social Work. Strong administrative professional graduated from Concord Law School at Purdue University Global.
Current Role
Company Name: Logan Health
Job Title: Chief Compliance and Privacy Officer
Start Date: June 2022
Company Industry: Hospital & Health Care
Location: Kalispell, Montana, United States
Logan Health represents a family of health care services designed to meet the needs of communities across Montana and their seasonal visitors. Headquartered at Logan Health Medical Center in Kalispell, the hospital system also consists of a wide array of primary and specialty care clinics across the state. With over 4,000 employees and 500 medical staff members, Logan Health has a service area of 40,000 square miles that consists of over 600,000 people. In total, the organization has 354 total beds and specializes in cancer care, cardiovascular and pulmonary care, neuroscience and spine care, orthopedics, surgical care, pediatric specialty care and behavioral health. In an average year, Logan Health sees 33,000 patients in their emergency room, conducts 18,000 surgeries and delivers 1,200 babies.
Previous Company:
Company Name: Dickinson County Healthcare System
Job Title: Corporate Compliance and Risk Officer
Start Date: October 2020