A new report finds progress in the number of women and people of colour on FTSE All-Share ex350 boards, but in some cases, progress is too slow; it is time to explain better why diversity matters.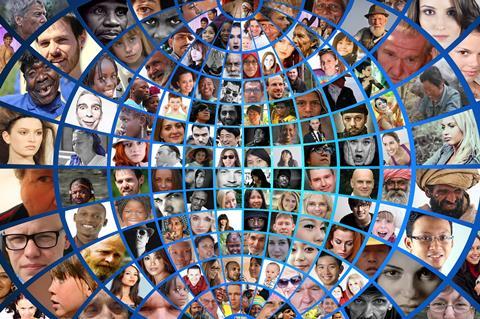 In the current Disney TV series Obi-Wan Kenobi, one of the more interesting characters to emerge is Reva Sewander, played by black actress Moses Ingram. The actress, who was also in Queen's Gambit, played the part superbly, and I suspect that a star-glittered career awaits her. But she has been subjected to considerable racial abuse with many comments on social media suggesting she was a beneficiary of a kind or diversity box-ticking exercise, but I suspect that many of the comments involved abusive words of a nature we couldn't possibly or indeed want to cite here.
But here is the problem. The benefits of diversity haven't been communicated.
A new report, Hidden Truth 2022, from Women on Boards and Protiviti, cites David Tyler, Chair of the Parker Review. He says: "With the benefits of diversity on boards well-established, having an overly homogenous board is an increasing risk."
The report goes on to talk about the "the proven business benefits of diversity of thought."
And, of course, the report is right; diversity of thought is vital. As companies put more and more emphasis on collaboration, with teams working together on minimal viable products, for example, diversity is essential to avoid the pitfalls of groupthink.
Diverse teams outperform non-diverse trans. This is such an important point, and it is not widely understood.
The benefits of ensuring that the recruitment process isn't skewed away from certain groups are obvious. By focusing on one demographic, such as white straight males, you are cutting yourself off from a wealth of potential talent. No one who isn't a racist would argue with that point.
But then things get nuanced.
There are benefits in diversity itself— it's not just about giving opportunity to talented people; it is about diverse thought. When different ideas from quite different settings come together, the results can be spectacular.
This benefit is simply not understood — and should be telegraphed worldwide.
And this brings us back to the Hidden Truth 2022
The truth isn't that hidden, but it needs to be better
The latest Hidden Truth report focuses on FTSE All-Share boards (ex350). In other words, the 252 companies that make up the FTSE All-Share but which aren't in the FTSE 350.
The report found that of FTSE All-Share boards (ex350):
Half do not have women in C-Suite positions.

44 per cent have failed to achieve the target of 33 per cent of boards made up of women.

A quarter of boards have one director of colour.

And where the CEO is a woman, the executive teams are significantly more gender-balanced, (Although this is hardly surprising, cause and effect could potentially be the other way around).
There was good news lurking in the report.
The number of boards with a director of colour increased significantly between 2021 and 2022, rising from 16 per cent to 25 per cent. The number of boards with female directors also increased, from 31 to 34 per cent.
Interestingly, seven per cent of CEOs across the FTSE All-Share boards (ex350) are women, and a similar percentage are from an ethnic minority.
But the report made the following worrisome observations:
"Last year, we were shocked to find 54 per cent of the FTSE All-Share ex350 companies had all-male executive leadership teams. That has only decreased by four per cent since then - meaning half of the companies we researched had zero female executive leaders. Investment Trusts have even poorer female representation, with 63 per cent having all-male fund managers."
Must do better, must do better at explaining why
Clearly, there is room for improvement.
But too many people dismiss the drive to diversify as wokeness — the benefits need to be communicated.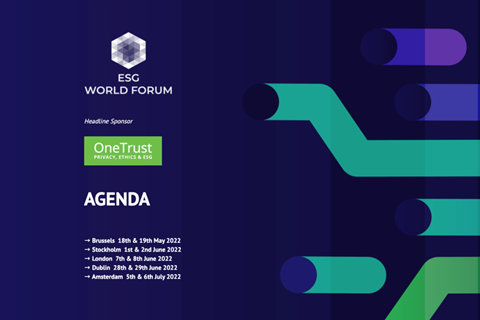 Part of the Digital Trust Europe Series
ESG World Forum is a two-day, in-person event taking place as part of the Digital Trust Europe series. 2021 was widely considered "the year of ESG investing." Given the importance society has placed on ESG issues following COP26, we are likely to see this growth trend continue throughout 2022.
ESG World Forum will bring together a range of leading ESG experts and executive speakers from a range of industries as every major company is considering ESG strategies.
FIND OUT MORE & REGISTER TODAY!