Without doubt, the pandemic has accelerated digital transformation and its rapidly evolving landscape has led businesses and organisations worldwide to adopt new practices and processes. With this being a major topic at PrivSec Global next month, here we take a look at some of the key aspects in digital transformation.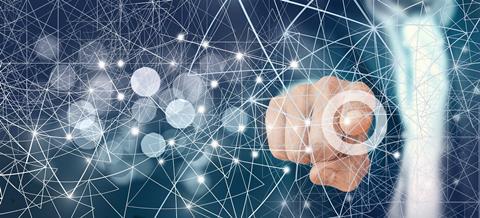 New Normal
Covid-19 has suddenly forced society, businesses and governments to rethink long-held practices and processes, all of which impact the fundamental aspects of our lives.
For many businesses, the priority was to transform or risk going out of business. Often, this meant executing emergency digital transformations to allow employees to work from home, for example, or to digitize previously manual processes.
According to the 2021 Thales European Data Threat Report, only 20% of IT security professionals indicated that their security infrastructure was very prepared to deal with the Covid-19 disruption, with 82% stating they were somewhat or very concerned about the security risks and threats that increase with the creation of a remote workforce.
Businesses and organisations have had to embrace new tools, processes, strategies, and be more agile than ever before as threat actors become more opportunistic and exploit new vulnerabilities in human behaviour and technology.
According to the latest Fortune 500 CEO survey, more than 75% of CEOs said Covid-19 will accelerate digital transformation and introduce new technologies - with the impact of cybersecurity becoming more significant.
5G
As more people work remotely, networks need to support more device connections and more data. Whilst 4G is available and adopted by all, 5G allows for scale and will make businesses' digital transformations deployment even better.
With its improved bandwidth, ultra-low latency and high levels of security, 5G has the potential to transform industries. It is estimated that by 2025, a third of the world's population will have access to 5G networks, with China leading the charge.
Its impact on digital transformation will not just be felt within telecom communications but also on technology developments.
Companies with foresight will consider incorporating 5G networks into their business strategy. This could be from an internal perspective to improve the abilities of their remote workforce. Alternatively, this could also apply to their own offerings or products - i.e. improving user experience, developing an internet of things (IoT) strategy or even bringing products to the market faster.
In any case, businesses are expected to take advantage of the significant increase in accessible and usable data.
In some areas, 5G technology is already aiding the data centre industry, with vast improvements in productivity, connection, system management and energy efficiency. In healthcare, the connectivity in complex devices will streamline diagnostic processes and fast-track patients to better healthcare solutions.
AI
Artificial Intelligence (AI) has been identified as a key technology that has propelled organisations through digital transformation. Data analytics can provide businesses insights into past or current activities, however the real value lies in knowing where they are going and how to get there - and this is where AI comes in.
It can be used to design and implement a digital transformation that focuses on gaining a competitive edge with customers, whilst assisting businesses in developing data transformation strategies.
AI helps companies to become more innovative, flexible and more adaptive. Its promise of ease, cost optimisation and its simplification of complex process and systems places AI as one of the most significant digital transformation drivers.
Five AI-powered tech trends shaping the future of digital transformation include;
Artificial Intelligence of Things (AIoT): Some use cases for AIoT include cyber-physical systems and automated regulatory inspections which leverage drone technologies.

Conversational AI: Leveraging this will allow businesses to improve user experience, enable advancements in application programming interfaces (APIs), natural language processing (NLP) and more.

Low-code no-code AI: No-code AI will allow for the growing need to accelerate and democratise the data science process, and empower line-of-business.

Machine Learning (ML) and hyper-automation

AI on the cloud: Integrating the cloud with AI-powered devices to organise and retrieve data is the next big opportunity in digital transformation. It not only improves the performance of AI-enabled devices but also allows unstructured data sources to be collected, analysed and utilised to a company's benefit.
For businesses to truly reap the benefits of these technologies, digital transformation must be developed and adopted in the right away. It is no longer a choice but a necessary means to survive in this hyper-connected world.