The global Disaster Recovery as a Service (DRaaS) market size is projected to reach $USD 11,670 million in five years' time, up 2020's figure of $2608.6 million.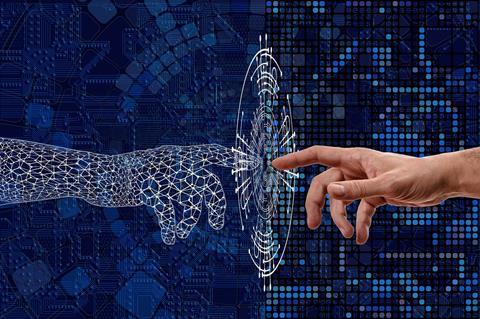 Experts say the growth is down to increasing numbers of businesses worldwide migrating their IT infrastructures to the cloud, a modernisation process that reduces down time and improves IT operations.
Advantages such as cost efficiency and reduced downtime offered by DRaaS also stand as contributing factors to the expected boost of the Disaster Recovery as a Service market. But broader trends, such as the need for IT organisations to have a viable business continuity, are also behind the growth.
Business continuity depends on disaster recovery planning. DRaaS replicates a complete infrastructure, including computational, storage, and networking functions, on virtual servers in a fail-safe mode.
An organisation can continue to run applications; it just does so from the service provider's cloud or hybrid cloud environment rather than from the physical servers that were damaged by the disaster. As a result, disaster recovery can be much faster, if not instantaneous.
Many businesses with small IT departments can't afford to devote the resources necessary to researching, implementing, and thoroughly testing disaster recovery plans.
However, DRaaS relieves the companies of the burden of disaster planning and places it in the hands of disaster recovery experts. It can also be significantly less expensive than hosting your own disaster recovery infrastructure in a remote location with an IT team on standby in the event of a disaster.
If a disaster does not occur, the costly backup infrastructure and personnel are never used – many DRaaS companies only charge you if you use their services. This feature is expected to further drive the growth of the Disaster Recovery as a Service Market.
Furthermore, unexpected incidents that cause downtime pose a serious threat to brand reputation. DRaaS aids in the reduction of downtime and the preservation of the company's reputation.
Global market distribution
The market for disaster recovery as a service is dominated by North America and Western Europe. North America is home to a large number of key disaster recovery service providers, and the United States is regarded as a leader in the adoption of connected technology.
The disaster recovery as a service market in the Asia Pacific, excluding Japan is expected to grow significantly. The region's rapid growth can be attributed to the growing trend of business automation, as well as an increase in the number of cyber-attacks, which has led to increased investment in disaster recovery as a service solution by organizations in the region.
Based on application, the BFSI sector is expected to be the most lucrative segment. Commercial banks and credit unions, for example, build their reputations on their ability to provide consistent and uninterrupted service to their customers. Any system outage could harm these companies' reputations and result in lost customers.
On the other hand, data, applications, and systems can be recovered instantly using DRaaS solutions.