Transport companies are moving in droves towards 5G-powered modernisation to access greater security, flexibility and further benefits brought about by cloud infrastructures.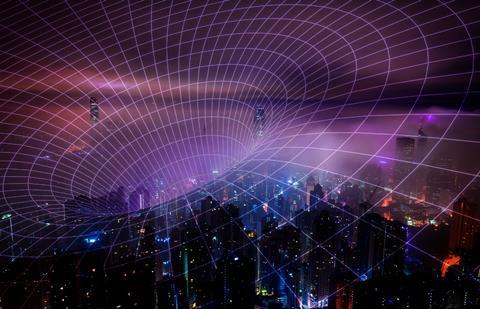 The findings surface out of new research conducted by analytics and threat detection firm, Accedian, which discovered that the overwhelming majority (92%) of transport and logistics enterprises are intending to deploy private 5G by 2024.
Private 5G networks offer greater capacity, a more robust signal and lower latency. For transportation based enterprises, this means optimised processes, such as scaled warehouse automation, enabled augmented reality and 4K drone inspections for improved quality of service.
But barriers still remain: transport enterprises are concerned about the management and deployment complexity of private 5G networks.
Despite these challenges, almost half of respondents (46%) noted they prefer to manage their own private 5G network in-house, rather than through an external partner. This means that mobile network operators need to act now to educate the market on the benefits of tapping an outside expert to manage a smooth transition to private 5G networks.
The research shows high awareness of 5G technology, however, as an emerging market that many enterprises are just starting to fully grasp, experts are keeping an eye on trends as the early adopters pave the way.
Sergio Bea, VP of Sales at Accedian, said:
"The transport industry will benefit from private 5G adoption with increased security, high reliability, and the support of cloud applications and advanced use cases. But planning to deploy and manage the advanced network in-house will make the challenges difficult to overcome.

"Our research helps service providers become strategic partners to enterprises, guiding them through the complexity of management so the intended benefits can become fully realised. It also helps us better prepare to accelerate and assist the adoption of 5G by our valuable Transport and Logistics customers."
Accedian collaborated with Analysys Mason to survey just over 200 respondents from large enterprises in the US, Germany, UK and Japan across six verticals to gain insight into private 5G adoption. They found that the vast majority of respondents were motivated by security and the hope that 5G will be more secure with enhanced authentication and encryption features.
Higher reliability, support for mobile use cases, flexibility of deployment, and technology ecosystem maturity were cited for three out of four respondents as further important attributes for the transport sector.
Indeed, network security is rapidly rising to become the chief priority for the transport vertical's high mobility requirements. Over three-quarters (77%) of respondents in the transport industry said they prefer a hybrid network model; 15% prefer a network slicing model while 8% are undecided.
When it came to challenges, respondents said that cost is the highest barrier to adoption across all types of network models; others include deployment difficulty for hybrid networks, limited ability to customize the network for network slicing and management complexity for dedicated private 5G.