Italy is to receive its first cloud region to support the escalating cloud computing demands of private and public-sector organisations in the Mediterranean country.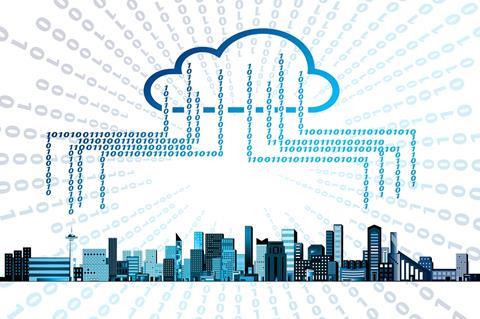 The technology, supplied by Oracle, will provide customers and partners access to a next-generation cloud service that is anticipated to drive business growth. The service is now available in 36 regions worldwide with plans in place to have at least 44 cloud regions by the end of 2022.
The Milan region is strategically located in the heart of Italy's business and industrial hub, supporting some of Italy's largest public-sector organisations. It is also home to some of the nation's most important industries including banking, fashion, food and tourism—as well as one of Europe's largest start-up communities.
Over half of Italy's industrial and business activity is based in the Lombardy region, which produces almost a quarter of Italy's GDP.
Alessandro Ippolito, vice president and country general manager, Oracle Italy, said:
"It is important that we offer organisations access to cloud infrastructure that is located in Italy to manage their most critical data and applications. We currently see significant growth in our cloud business that reflects our customers' desire to rapidly digitize their operations so they can better serve their customers."

"The Milan region also supports the Italian government's 'Piano Nazionale di Ripresa e Resilienza' (National Plan of Recovery and Resilience) initiative, which aims to promote the economic recovery of the country through digital modernization. Having a cloud region on Italian soil will help facilitate the adoption of Oracle Cloud services by government entities and Italy's highly regulated industries," Ippolito added.
Built on next-generation architecture, the Milan region provides a resilient, high-performance foundation for cloud services, with a physical and virtual network design that helps optimise performance and security.
Oracle Cloud services are now available from Milan for customers that want to leverage a cloud region in Italy. This may help organisations in highly regulated industries like banking and public sectors with their efforts to meet important regulatory compliance requirements.
Marcella Schiavi, IT Manager, Trenord, a subsidiary of Trenitalia, dedicated to public rail transport in the most mobile region of Italy, Lombardy, said:
"In 2017 we started to renew and consolidate our infrastructure working toward cloud solutions. We selected Oracle Cloud Infrastructure for our ticketing platform, to ensure high performance in a safe, innovative and sustainable way.

"Today, we confirm and renew our choice together with Azienda Trasporti Milanesi (ATM), who manages public transport and integrated mobility in Milan and across Lombardy, to jointly deliver the new electronic ticketing systems created by the SBE Consortium. The Oracle Cloud Milan Region offers us further opportunities to scale to the cloud with low latency allowing us to focus on customer experience and data security," Schiavi added.