Director of Financial Crimes and Risk Management at MoData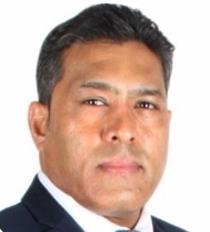 Before founding his own consultancy and then converging with MoData as the Director of Financial Crimes and Risk Management business, Clive was Director of Global Fraud Consulting at Experian (EMEA) and prior to that he spent close to 12 years at Standard Bank Group enabling Financial Crime Control Capability.
He was the Global Executive Head of Fraud Insights and Analytics with oversight across 18 markets in Africa, UK, Isle of Man and Jersey.
Prior to Standard Bank, Clive worked for the other top 3 banks in South Africa over a 12 year span. The combination of his solid background in IT, Risk management, Strategy formulation and execution enables him to identify opportunities and risk within the marketplace. He is able to draw from a range of business experience to deliver projects that leverage digital technologies effectively.
Roundtable: A look at the key Fraud Trends for financial institutions in South Africa 2022 and understanding the role Behavioural Biometrics play in the mitigation of these threats
Platform: Zoom
Date & time: Tuesday 24th May, 12:00pm SAST
Duration: 60 mins